Pam! Pam Slim! For those of you who are social media addicts and regular readers, there's no need for an introduction.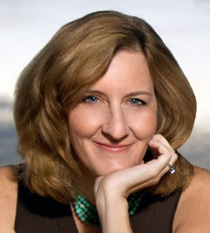 For newer readers (welcome!), I'll tell you the worst kept secret around – we love Pam and she is a legend.
That is all.
Oh ok, I'll give you more.
Pam's an author, cubicle-prisoner-to -thriving-entrepreneur-freer-setter, Martha Beck coach, blogger, maven and has been my coach thru 2010.
She quit the corporate world in 1996 and started her own consulting business, started a blog in 2005 and landed a book deal from it, with Escape From Cubicle Nation being published in 2009.
And Yes, you get to win a copy by leaving a comment 🙂 YAY!!
This particular interview is close to my heart as I've spent all year with her working on my business and thanks to our time together, Coach T.I.A spread wings and morphed from baby blog to kickass resource for living your life your way and growing your business by growing yourself.
(ps: I tried a different format in this video – picture in picture instead of side by side – lmk what you think of it!)
In our interview we talk about:
What living her life her way means to Pam
Scanners, finding your passion and  what that looked like for her
On being a child of divorce and entering the workforce at the age of 12
Balancing good and bad decisions and why both are necessary
Real life challenges she faced in her entrepreneurship journey
How to keep going when it feels like you're in the middle of a war zone
Juggling a business, new baby, writing a book and being the main breadwinner – all at once
Think having regular paychecks  = stability? Think again.
Pam's big WHY – and how it changed over the years but stayed the same (I know, conundrum! Just keep watching to see why this is so impactful 😉
The one mindset trait we ALL have in common as entrepreneurs (and people)
And what that has to do with Michael Port, Chris Brogan and Ramit Sethi
Values! Values! Values!
Why she'll never stop reading newspapers
Twisted cacti, fresh morning air, bees and flowers
Martial arts and business – 2 sides of the same coin
What Pam would do differently if she had to start over again
Pricing – what and how to charge for your services + intuition pricing
Her exciting upcoming plans & how I may be featured in a book (hint hint!)
Click here —> Pam Interview Audio< —- to download or listen to the audio version.
Want More? Pamela Slim is a seasoned coach and writer who helps frustrated employees in corporate jobs break out and start their own business. Her blog, Escape from Cubicle Nation, is one of the top career and marketing blogs on the web.
This martial arts teacher, world traveler, and four language speaker has lived and worked in Europe and South America, been featured in The New York Times, The Wall Street Journal, Forbes, Entrepreneur, Money Magazine, BusinessWeek and Psychology Today and her book was voted the Best Small Business / Entrepreneur Book of 2009.
What's one thing you loved or learned from Pam's words? You could win a copy of Escape from Cubicle Nation for yourself or a friend, woohoo! For last week's winner, click on the link in the 1st comment. MERRY CHRISTMAS.
If you enjoyed this interview, we'd love for you to share it on facebook/twitter, thanks 🙂
Facebook comments:
comments