(This is a guest post by Dr Rob Pennington, author of "Find the Upside of the Down Times."  Read through to the end – giving away this book to one lucky commenter – leave a comment to enter).
Henry Ford, founder of the Ford Motor Company said:
"There are people who think they can, and people who think they can't and both are right!"
I took his quote and made it more personal, "Whether I think I can or I think I can't, I'm right!"
I made it about me, and the way I think. The result has been profound.
When terrible experiences have happened to me, like getting shot or not having insurance to pay the $25,000 hospital bill, or not being able to pass a language in college, or being audited, or having a spouse with a devastating illness, it was hard to think positively.
I had to figure out how I could pull some benefit out of these hardships. It was not easy, but there is a way that works for me.
Any time I find myself in doubt or worrying or afraid, which is often, by definition I am thinking that I cannot be successful. I'm thinking that I can't. For whatever length of time I think this way I do not come up with any actions towards being successful. Surprise!
How could it be otherwise?
If I think I can't, why should I put effort into figuring out how I could? When I stop trying to figure it out I stop learning, which just reinforces my belief that I can't, thereby creating a self-fulfilling prophecy.
On the other hand, when I do learn what I need to learn I can begin to take steps toward my goal. When I see how I can achieve success it is easy to  believe that I can.
So the first question is, "When I don't know how, how can I learn so that I can believe I can?"
The funny thing is I do figure things out at work.
I'm given new tasks every day, some of which are repetitive. They aren't exactly the same but they are 'in the ballpark' of what I have done before, so I don't know exactly how, but I know I will figure it out.
In this situation I believe I can – without knowing how.
I am suggesting that we can all take this same ability we already possess in one area of our lives, our work, and expand it to everything else. You may have to take one proactive, positive step based on the challenging circumstance of the moment.
When you don't know how – go find someone who does. If that doesn't work, if no one knows, then do anything that will move you one step in the direction of your goal.
Any step in a positive direction will give you a new perspective, new information and new insight that could lead to another step.
From there you will see another step. Every success is achieved by this process of taking a step, evaluating it, taking another step, and persisting until you eventually figure out the how.
We tend to think of a rocket or missile as being pretty accurate, but the truth is it is perpetually off course. Every few seconds the gyros inside make an adjustment. In fact, the rocket or missile isn't exactly on course until it hits the target.
We are like that in relation to our goals.
But because we don't know how many corrections we will have to make in our flight toward success we get afraid to start.
It might help to consider one of Stephen Covey's Seven Habits of Successful People, "Begin At The End." Stephen recommends ignoring the "how" at the beginning.
Focus instead on the end result you want to produce.
The more you focus on that, the more definition you give to your goal, the clearer your next step will be. In solving a problem, the more you know about the current situation and more defined the desired target the more elegant the solution you will create.
For example, I have been so blessed with the ideas I share in my book that I want a million people to benefit as well. But I have no idea how to make that happen. So I am taking every step I can to learn from those who have succeeded or helped other authors succeed.
In the process I am learning much more about the whole world of social media and marketing than I ever would have learned.

Each day I am getting closer. I'm sure there will be more to do than I expected; there already has been.

But the difference between a success and a failure is that the success tried one more time, they just never quit.
In this, I will never quit. 
W. Clement Stone, founder of Success magazine says: "Anything enthusiastically conceived, consistently envisioned, is inevitably achieved." We just don't tend to do the "consistently envisioned" part.
To some people it feels pointless to hold their minds on a goal without knowing how to get there.
But for others it is a key to their genius.
Both Einstein and Edison had special practices to do this.
Einstein sat on a porch watching clouds until he "felt like a cloud." Then he would hold his mind on the end result he wanted in an equation and would have an in-sight (sight that happens inside) into how to get from what he knew to there.
Edison would sit in a chair he used only for this purpose holding big ball bearings in his hands. He would relax so completely that he would begin to fall asleep and the ball bearings would slip from his hands, crash on the floor, and bring him to a state of relaxed, focused awareness.
He would also focus on the desired outcome and have an insight as to a potential next step he could try.
The common theme here is to relax, breathe deeply, and become still. In that relaxed state, turn your mind's eye towards imaging your desired goal in great detail. You can learn more about this process at: ow.ly/1yRB0J
Some people suggest you need merely to visualize this preferred ending.
But visualization only involves one of your inner, creative senses – the sense of sight. It is far more powerful to involve all five subtler senses of your imagination, and also add in some emotion.
Imagine how things look, but also how they feel to your sense of touch, what things sound, taste, and smell like. Get all those senses going in creating your inner vision of success, then imagine how it will feel emotionally when you have succeeded.
Use your memory of past times when you have felt the same way and feel that way in the present as you imagine the future Stay in a relaxed state, hold it for at least 30 seconds and see what insight(s) or next step(s) come to your mind. Then go do it.
Here's to turning your worst experiences into your best opportunities.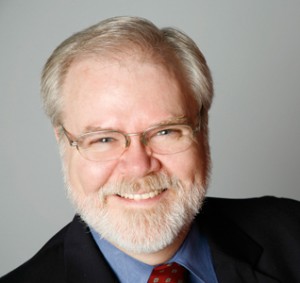 Author Bio: Dr Rob Pennington, is a professional speaker, trainer and author of 'Find The Upside Of The Down Times'.
He is an educational psychologist who specializes in working with leaders and their direct reports to increase productivity by reducing resistance to change and/or conflict.
Visit his website for more details or check out his book on Amazon (not an affiliate link).
Wow, what an insightful read. Thanks Dr Pennington. So Sparklepants, what did you think of this post? We're giving away a copy of this book to one lucky person. Scroll to the end, leave a comment stating why you'd like to win & it could well be yours! Winner will be chosen Oct 31st via a random draw.
If you want to live more authentically, connect with the essence of who you truly are & get your SHINE back, check out the 21 day Inner Sparkle e-course.
Stay updated:
1. Sign up here for weekly Tuesday inspiration updates right in your inbox (& get the kickass, fun, FREE ebook on 10 TOP ways to stop procrastinating and get things DONE).
2. Join the Facebook page  for daily inspiration & coaching tips.
Xoxo, Tia
Facebook comments:
comments