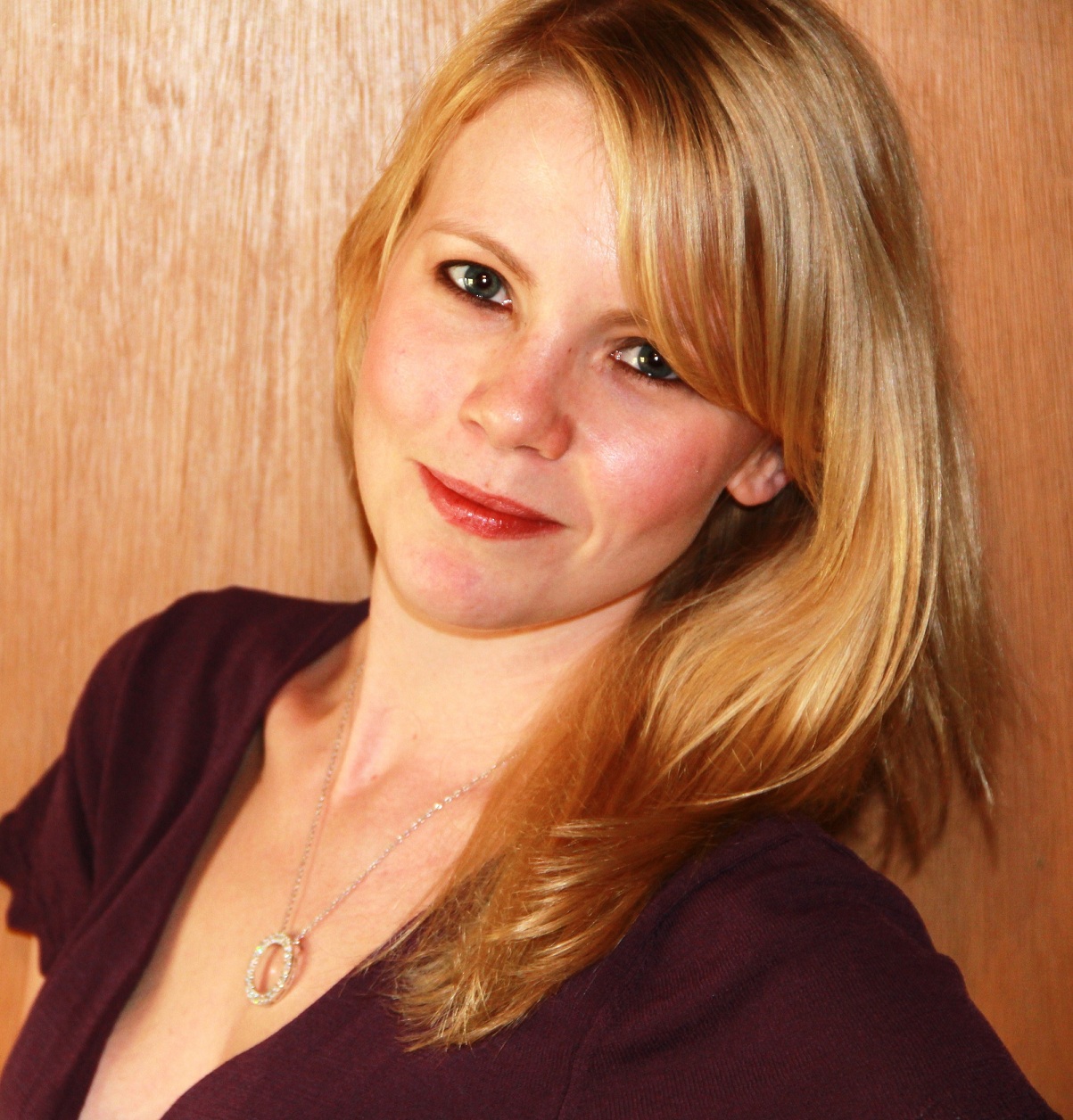 Super stoked to feature Lori Deschene today!
Her site, www.tinybuddha.com is a favourite of many and my first stop for simple wisdom.
Lori's interview has a lot of great insights and to top it off, she's giving away TWO copies of her brand new book "Tiny Buddha – Simple Wisdom for Life's Hard Questions" to 2 YLYW readers.
In the interwebs chock full of information and wisdom, tinybuddha stands out with its simple, relatable, gentle and quality content.
You can enter to win 2 times:
1) Leave a comment below sharing your main takeaway from this interview or why you'd like to win
2) Head over to the YLYW facebook page right here & let me know you wanna win for your 2nd entry
The winners will be chosen via a random.org draw on Friday, December 23rd.
Q1. What's your WHY ie, why do you do what you do, has it changed over the years and what's your process for finding it?
Great question! When I started with Tiny Buddha, I had one driving motivation: I wanted to do something meaningful to make a positive difference on the web. I was working 50+ hours per week online—by myself, from home—but none of what I was doing mattered to me on a personal level.
Over time, I've identified some equally compelling "whys" that guide my choices.
One of them is to connect with people on a meaningful level.
As I've written in my book Tiny Buddha: Simple Wisdom for Life's Hard Questions I spent a lot of time isolated, feeling scared of everyone else. Learning to see myself in other people, and them in me, has opened me up to a whole new world where we can all help and support each other, instead of keeping each other at a distance in fear.
Another one of my "whys" is to recycle pain into something positive.
That's really what the site is all about: exploring our struggles, mining lessons from them to share with the community, and then moving forward empowered, not embittered.
I've found my various "whys" by being honest with myself about my struggles, my successes, and where the two intersect. That's generally my strongest motivation: when I feel I can make a positive difference both in spite and because of all my varied experiences.
Q2. Tell us about a time you failed or nearly gave up. What did you learn and what changed as a result?
In 2009, right after I launched tinybuddha.com, I entered a blogging contest alongside hundreds of other people.
The winner would get to write about happiness every day for six months, and would get a massive salary for no more than two daily hours of work. Two rounds of the competition entailed getting votes from your community, but, ultimately, judges chose the winner.
Like a lot of people, I'd been struggling financially after getting laid off from two jobs, and I thought this would be a wonderful way to support myself while the site grew. I ended up finishing in second place with votes. The judges chose the woman who was in first place – who had existing notoriety from vlogging for ABC Family.
I'd really put myself out there over the two month voting period, approaching my community in every way possible to amass a total of 27,000 votes (over two rounds) and I failed, publicly. Though I didn't get the gig, a lot of good came from the experience.
For one, I became a lot more public. Previously, I'd been running Tiny Buddha anonymously, and this gave me the nudge to shape the site into what it is now.
Secondly, I realized that I don't need a massive salary to do what I want to do. That first year of building Tiny Buddha with a tight financial situation reinforced my "why." It will never be about the money, and I think that reflects in how I run the site.
Lastly, it reminded me to be humble, which is a necessity for personal growth. I know that I won't always win at everything I do, but I can always find some way to learn and evolve.
Q3: Your top 3 tips for living a happy, fulfilled life?
Live in accordance with your values and priorities. In other words, know what's most important to you, and shape your life around those things.
Forgive yourself. When you make a mistake, whether large or small, remember that it all helps you learn and grow. Then focus on what you can do or change from this point forward, instead of getting down on yourself. Dwelling never helps!
Remember that freedom is where your feet are. A Tiny Buddha contributor named Erin Lanahan actually came up with this phrase. It means ground yourself in the present moment, free from stresses related to yesterday or tomorrow. Really see what's in front of you, and allow yourself to appreciate and enjoy it.
Q4: In your experience, what are the most difficult challenges that people (especially women!) struggle with most when trying to build a business online AND bring balance and simplicity in their lives, and how would you address them?
I really can't speak for other people, as I don't offer coaching or provide a service that would give me insight into what other people struggle with in building businesses! However, I can address some of the related conversations people have had through Tiny Buddha.
Whenever someone writes a post about pursuing their dreams, some readers inevitably chime in that not everyone can just drop everything and do what they really want to do.
This is a valid point; people with fewer responsibilities can make different choices than people who have families to take care of and/or debts to pay down. They may also be able to put more time into their businesses.
We all have different circumstances, and that means there isn't a one-size-fits-all solution for making a career change. My best advice is to be realistic with your expectations so that you set yourself up for success along the way, as opposed to placing heavy demands on yourself and constantly feeling like you're not measuring up.
If you commit to doing something for an hour every day, or in whatever window of time you have, and then focus on the process, not the outcome, you will feel motivated every time you are able to do that.
If you set massive outcome-based goals, and then struggle to meet them because you have other things to juggle and also need time for yourself, you will feel discouraged at each point in the process.
Allow yourself to feel proud of what you are able to do – without overextending or exhausting yourself – and let each mini success fuel others. The tiny steps all add up. Even if you don't feel like you are making progress, you are – and you will see it eventually if you keep going at a reasonable, steady pace.
Q 5: Many people fail to get going because they have so many passions that they can't decide which one to pick. How did you discover and pick (if you had more than 1) a passion you could turn into a business / career you love?
I know what that's like! For a long time, I felt clueless as to what I really wanted to do, and as a result, I bounced through numerous industries, and held more than 100 jobs (if you count various freelance and contract gigs).
I eventually realized I was struggling to choose something because I didn't think I could do what I really wanted to do. I knew in my heart that what I loved most was writing, but I assumed it would be too hard. So I looked for other things that would fit.
Eventually, I simply started tweeting quotes that inspired me, while also doing other things. Since that meant something to me, and it was just a small daily activity, I was able to do it with consistency. And it grew.
So that's my best advice. Start making tiny choices based on what moves you. You'll likely stick with what you love because it means something to you—and it's through consistency that we choose what we do with our lives.
Wow! This interview is one of my absolute favourites! Lori consistently impresses me with her honestly, genuineness and generosity. What a beautiful woman and what a beautiful heart! Thank you SO much for the fantastic insights, Lori.
Lori Deschene is the founder of tinybuddha.com, one of the most popular wisdom destinations on the web that features tips and authentic stories from readers of all ages all over the globe. You'll find posts about happiness, motivation, inspiration, love, relationships, meaning, possibilities, mindfulness, and letting go. Get the book here!
Wanna win it instead?
Each of these is counted as one entry (you can enter 2 times): leave a comment below & then go comment on this thread on the YLYW facebook page. Good luck!


Facebook comments:
comments