Those we love don't go away, they walk beside us every day. Unseen, unheard, but always near; still loved, still missed and very dear. – Anon.

(Post by Rebecca Hulse. Pic: http://www.flickr.com/photos/smithsonian)
This Father's day was the best present I ever gave my dad.
He's one of those ones that is hard to buy for and especially more so now.
You see, my dad died three years ago of a three year journey through bowel cancer and I haven't really been able to even think of giving something to him after his transformation from human to the other world. But this year the universe provided an excellent one for me. It was the best father's day present I ever gave.
The gift of

learning

the

lesson.
I felt pulled to do a recorded meditation on Sunday and it was a familiar one – Hopo Opono the Hawaiian Technique so saying "I'm Sorry, Thank you, Please Forgive me, I Love You" and I got called to visualize this to my dad.
Eventually with tears streaming down my face I came to the realization that the purpose of the three year journey in my family for me was to build my strength to continue living life and creating the dreams that I know work towards and live every day. 
My dad had changed like the wind with kindness and normality to cancer and pain driven lashing out and forgetfulness – this drove me to always be my own rock and not rely on others.
He refused the western medicine recommended to him and went down the brave and unknown path of trying various energy healing techniques, herbs, raw foods and anything else that came his way – I now have a magic box of tricks to pull out any time I feel unbalanced
He left us a week before my last dance competition.
That's when I learnt the power of my friends' support and how deeply you can share through dance to an unsuspecting audience, as I danced to "You Raise me Up" in dedication to my dad
And lastly, I learnt all the different ways to experience deep emotion through the divine grief, sadness and pain I felt in my own healing of the big hole his legacy had left.
Realizing these profound messages has been the best gift I have ever given and received.
I feel so grateful for the intense and incredible experiences I shared with my dad. I had always had an inkling that the reason I had struggled, shut away and buried my own feelings and hurt about this massive change in my life was because something wasn't finished.
I knew there is more for me to do.
Now I have found this out – there are more lessons for me to unfold and help teach others in the purpose of expanding his legacy and dreams of creating a legacy that extended 500 years beyond his own.
Why did I want to share this with you?
In a nutshell I realized that every person, every event, and every challenge that comes our way is a gift in the form of a message to be learnt. When we learn these messages it takes us to deeper personal growth and from growing bigger in spirit we can create better for ourselves, world and loved ones.
I want to nudge you along to look again at something you perceive as negative and chip away at it until you find the lesson meant for you to receive from the universe. 
So this is my challenge for you:
Pick a seemingly negative event, person or challenge in your life right now, bring it right up as close as you can handle in your mind's eye and spend some time saying "I'm Sorry, Thank you, Please Forgive me, I Love You" until you feel a shift.
Let me know what it is in the comments below and I will say the phrase as well for each of you that honour me by sharing yourselves. Please share this post with your loved ones, thank you.
Love and Fabuliciousness,
Rebecca
Legacy.Life Coach.Laugher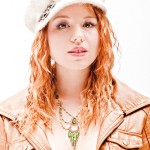 Rebecca Hulse is a life coach, Hulse Family Legacy, Certified Laughter Yoga Facilitator and Professional Dancer. She coaches women through overwhelm, dissatisfaction and saddening self worth to unstoppable momentum and fabulous transformation at RebeccaHulse.com.
She tweets love notes at her Twitter and fabuliciousness updates on Facebook.
_______________________________________________________________________________________
SPARKLE FLIGHT CLUB: Where your dreams take flight & fears get grounded.
30 day purpose + passion + inner self + gratitude journey in an online community experience. 

Starts October 1st, 2012.

 

CLICK FOR DEETS + TO SIGN UP.
_______________________________________________________________________________________
Image source: google.com
Facebook comments:
comments