Holy gumballs! This is officially my 100th post 😀 Woot wooty woot! (what in Thor's name does that even mean?). Anyways, moving on…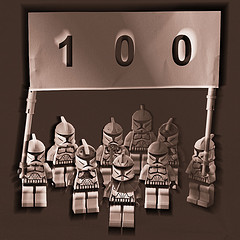 What started as "Coach T.I.A – Take Inspired Action!" In April 2009, butterflied into Your Life YOUR Way in October 2010. The new branding was born.
A few days ago, the process was completed as I moved from coachtia.com to yourlifeyourway.net (yep, peekaboo above!). Not without some adventure!
In the last 10 days, my website got suspended for 2 days, I lost a week's worth of emails and all the "FB likes" and "tweets" on 98 posts disappeared. All. Gone. Eaten by the interweb gremlins.
That was a little upsetting since some posts that I was really proud of had been shared about a 100 times. I also lost track of the #reverb10 prompts. Mercury retrogade anyone?
Thinking about this made me realise just how attached I can get to external signs of validation so on that note, I'm going back to Dec 11th, when my website dramas started, and answering the prompt:
December 11 – 11 Things What are 11 things your life doesn't need in 2011? How will you go about eliminating them? How will getting rid of these 11 things change your life? (Author: Sam Davidson)

Hmm lotsa 1111's there for you numerology geeks 😉
Being Tired / Low Energy State. This has been the theme for many years, often tired, sleepy, low on energy. Tiredness is a state of mind and a crutch, so goodbye. In 2011, I choose energy.
Confusion. I spent all year talking about how confused I was about what direction to take my business. Guess what happened? 9 months of not knowing. The way out of confusion is to stop talking confusion. So in 2011, I speak words of clarity and focus. How crystal clear it is!
Fear  / Resistance / Excuses. Ahhhhhhh! I took many brave little steps, some big ones and yet, I felt like I held back this entire year. I can't and won't regret it cos fear is a great teacher, and I'll just say, 2011 is about fearless action in the face of fear.
Distraction via email, social media. I suspect a big part of the confusion and fear this year is thanks to my incessant, obsessive clicking of the refresh button on facebook, twitter, email etc. I'm at a point where I have some great relationships and people in my life, and nurturing them is a function of intention, not obsession. 2011 is about setting structures and processes in place for communication, connection, creation and consumption.
Negative self talk. Although I was very aware and conscious of my words, thoughts and actions and made huge headway in 2010, I'm letting go of this in a bigger way. 2011 is about loving myself and believing in myself to the nth degree. Whatever it takes.
# fixations. Since I moved my website, my Alexa rankings start from 20million again. I know it takes 3 months for the average to be calculated so I won't check it every day – March should be just fine. This will help me focus on creation and value instead of validatory (did I just make that word up!?) ego boosts.
50% of the 25% that's left of my wardrobe since the big cull of 2010. Already did this and seeing my life packed into 8 boxes, one of which is my cherished books and one of clothes, has freed me up mentally, physically and emotionally. In 2011 I shall continue the lightness of being!
Information products. I just bought my last one for a year (damn you Naomi & Dave!). I haven't counted yet but I've probably spent a few thousands in info products and events this year. Leaving behind this addiction and fear (of missing out on something) will allow me to create more than I consume. Looking forward to it :).
Apathy. Amidst the passion, there's been a lot of "I don't care" and I'm smart enough to see it comes from overwhelm. That's gone, so sister A can take a hike as well. What will this give me? Tia unleashed!
Running. Running from responsibility and commitment (words that gnaw at me like a rat in a sewer). Redefining them to mean: responding to my heart's desire (response-ability) & deciding to live a 150% life (commit-meant). Delighting in each day I experience the beauty and joys of being alive. Standing still, listening to my heart speak.
Playing Small. By this I don't mean financially or business "growthly". I mean acting as if what I have to say isn't as important cos others are saying it too, or saying it louder and better than me. It's about playing to my gallery, playing to myself, my strengths, my gifts, my purpose.
It means owning & living my way, MY way.
I welcome 2011 in all its glory. I'm always excited to start a new year and this time, even more so as I let go of 2010 with fondness and delight, and usher in 12 months of a fantastic, phenomenal new life.
I am here, watch me leap.
What are some things YOU don't need in your life in 2011? What are you letting go of in the new year? Looking forward to hearing your thoughts! Thanks for being here & sharing!
Facebook comments:
comments