Happiness is not a matter of intensity but of balance, order, rhythm and harmony. – Thomas Merton.
(This is a post by Payson Cooper).
Balance, balance, balance!
Balance is one of those things that most of us seem to be striving for, yet, we're always falling just short of achieving… to me, that's because balance is actually not really attainable.
There, I said it. : – )
The idea of getting your life into balance, and keeping it there, is like the idea of exercising once and having a perfectly fit body for life (wouldn't that be freaking awesome?!).
So, if balance intrigues you and you long for it, what can you do?
Making A

Shift..
You can change your approach a bit. 
Start to see balance as an overall feeling in your life, instead of as always being in that sense of 'perfect zen' or feeling inspired and passionate in EVERY moment (or whatever 'balance' means to you).
It's not an 'all the time' kind of thing, more of an overall sense of well-being, fulfillment… balance.
When I wanted to bring more of that sense of balance into my life I started to explore what would help me feel that way and  came up with a few categories of things to focus on.
It might help you to do the same, so I'll share mine with you to give you some ideas (keep in mind, yours may be similar or they may end up being pretty different).
These are some of the top areas I need to spend quality time in order to feel balanced:
1. Hanging Out With Loved Ones 
I need to spend quality time being with and connecting with my loved ones every day – that can be eating a meal together, cuddling on the couch and watching a movie or sitcom or going for a walk. This, above all else, is required for my sense of equilibrium. 
2. Fabulous Friends
Most days, at least 5-6 a week, I need to spend time connecting with one or more of my close friends. That can be a quick phone call, some soul-baring text time, an hour-long call catching up or a face-to-face visit. If I go a few days without it, I start to feel isolated and cut-off, so I know it's a place I need to put attention.
3. ME time 
This includes meditation, reading for 20-30 minutes, walking in the park, exercise, shopping for & cooking healthy meals, among other things. This is like breathing for me, and it's not something I can negotiate about. These things keep me from feeling scattered, scared, lethargic, depleted and off-track. ESSENTIAL in a daily way.
4. Personal Work
I'm an entrepreneur, so for me this is about my business, it's not the same thing as having meetings, phone calls, going to networking meetings or any of the other activities running a business requires. Those things are important, but this is about digging into my work in a deep, mindful way.
This is time I use to think and work on bigger projects that I want to move forward, like building a program or working on my book. This is creative, introspective time, and for me it usually involves being alone in a quiet space.
5. Business Building Time
This includes things that make me stretch and push a bit… things like marketing, networking, making sales calls. These things are highly rewarding as an entrepreneur, and they can also be challenging. They are essential to building a successful business, so it's something that I require to feel confident that things will continue to grow in a consistent way.
6. Time With Clients
Client time is like blood pumping through my veins. I love it so much and it is fulfilling and rewarding in unique ways. It is also intense mentally, requiring a different mindset and type of concentration than some of the other areas listed here, so it often helps me to stack client appointments, so I can stay in the 'zone'.
That's my list of the key categories in my life.
Clearly there are other activities that I incorporate to keep my life feeling good and moving forward, but if I make sure each of these is taken care of and dedicated time is given appropriately, I'll feel on purpose, inspired, focused and generally delighted at the end of most days.
For me, that sense of fulfillment IS balance.
Oh, and I just want you to know… there are LOTS of days and weeks where things don't quite come together and I don't spend as much time in each of these areas as I would like.
The bottom line is, life is about creating happiness.
As long as I'm happy and I can put some more attention on the things that slipped through the cracks next week, I know, in the bigger scheme of things, I'll feel good. That let's me relax – another key piece of a sense of 'balance' for me.
It's

Your

Turn!
Now, it's time for you to explore what would help you feel balanced (assuming you want to, of course). Take a few minutes and write out some answers to the following questions:
What does 'balance' mean to you?

What are your top 4 or 5 categories or areas where you need to spend time to create that feeling or sense? 

How much quality time are you spending in each of them daily or weekly now? 

Do you want to make some changes – perhaps start scheduling time to focus on the categories that aren't getting the time and attention you'd like?
All that's left is to start scheduling time to make sure you fulfill your categories and you'll start to bring that sense of balance into your life more and more.
Seem like a tall order?
It can be in our hectic and busy lives, but what's the point if you can't or aren't enjoying yourself a lot of the time?
The best way to schedule the time for this is to decide it's actually a priority for you.
Two keys there – PRIORITY and DECIDE.
When we make decisions in life, things actually begin to shift and change around them, making the things we decided about more and more possible.
If you are wavering or negotiating with yourself, it'll never happen. You'll fall back on your old patterns and that will be, as they say, that.
So make adecision that this is important to your long term health and well-being (it is) and make it a priority in your day to day world. Schedule these activities first, then put other things around them. 
Trust me… you'll be really glad you did. Your life will change, possibly dramatically, for the better. Your stress levels will go down, you'll be more present with your family (which will have lots of great impact too) and you'll enjoy pretty much everything a whole lot more. 
Tell me, will you give yourself this gift? Share it forward, thanks!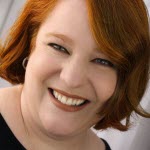 Payson Cooper is an Intuitive Marketing and Life Strategist. She uses her laser-sharp intuition and rapid-fire marketing strategies to help entrepreneurs make more money in their business without working harder. Payson is also the founder and chief designer of Payson & Co. Jewelry and has created one-of-a-kind baubles that have graced magazine covers, been featured in movies, and even have the endorsement of fashion guru Tim Gunn. She's on Facebook, Twitter, and LinkedIn.
______________________________________________________________________________________
** Want MORE BLISS and less stress in your life?

Inner Sparkle: The 21 Day eCourse

is made for you. Click here 

to get 

inspired. Happy. Sparkly. **
______________________________________________________________________________________
Facebook comments:
comments