And ever has it been known that love knows not its own depth until the hour of separation. – 

Khalil Gibran.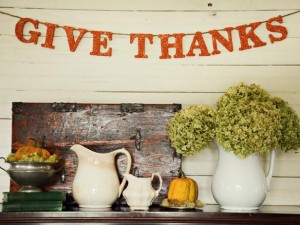 A Spiritual Practice for Thanksgiving!
Here in the USA, it's that time of year again – smoky smell of evergreen in the air, mittened fingers clasping hot cocoa mugs, families and friends gathering to share a meal and express their gratitude for the year.
But sometimes Thanksgiving can be hard… maybe you don't get along so well with your family, or maybe your heart is aching for someone who can't be there, either through life circumstance, change, illness or death.
Here's a spiritual practice that will help you to bring ALL of your loved ones to the table with you this year, and fill your heart with gratitude for what is good in your life.
Even if you're not celebrating or are alone, you can STILL do this.
Step 1:
Sit quietly and call to your heart and mind everyone in your life, past present and future, that you would love to have with you for the holiday. Include those who are unable to travel, who you are unable to visit and those who are no longer with you. Make a list of their names and count how many there are.
Step 2.
On Thursday, sometime before dinner (or at dinner or after ~ I like before because it sets the mood for the whole day) gather a number of tea-light candles, and light one for each person on your list. Call to mind each person, see their faces, and feel in your heart your gratitude for their presence in your life, no matter how small or large it was or is. Reflect on the gifts they brought to your life. If anything negative appears, let it go for today.
Step 3.
Let your heart fill with all of this gratitude and the wonder of the gift of connection in our life. Let that gratitude and love spread through your whole being, and imagine it as a white light. Close your eyes and imagine sending that light out to everyone you will be celebrating in person with. Then, imagine sending that light out to the whole world. Gratitude for everyone and all.
YOUR TURN. 
Take a moment and reply to this post with something you are grateful for this year. 
Also, please share YOUR favorite Thanksgiving traditions!
HAVE A BEAUTIFUL THANKSGIVING!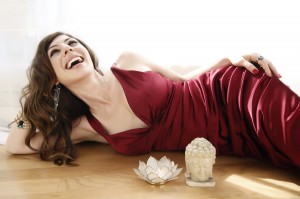 Zoë Wild, CPCC, is a spiritual life & business coach, interfaith minister, and former buddhist nun. When she's not bringing people to their knees in awe of themselves or exploring the deepest questions of life with her kick ass communities: HighVoltageWomenTribe and BlissGeneration, you can find her singing in nature, rolling in the grass with dogs, and giving high fives to homeless people.
Facebook comments:
comments