This is a guest post by Your Life Your Way contributor Salma El-Shurafa. Want to write for YLYW? Click here for deets on how to contribute a post.
Resilience is knowing that you are the only one that has the power and the responsibility to pick yourself up. – Mary Holloway
One of life's greatest misfortunes is that it does not come with an owner's manual. For the most part, you can either improvise or become paralyzed into inaction.
Things do and will happen: your partner leaves you, you get passed over for a promotion, you get mired in debt, etc. There are only a handful of things that you can control.
This is why resilience is critical in a volatile world.
What is resilience, exactly?
According to the American Psychological Association, resilience is the ability to adapt well in the face of adversity in all facets of one's life, including one's professional and personal lives.
Resilience is not some special quality that is possessed by a select few. In fact, it can be learned and developed. Furthermore, people who have developed resilience also experience distress like everyone else.
What makes them different is how they respond to the things that seem to be beyond their control.
Why is resilience important?
When we find ourselves overwhelmed by the things happening in our lives, when we let our judgment become clouded by thoughts of impending doom, we lose the ability to respond accordingly and fail to bounce back stronger.
Developing resilience is crucial for living in an increasingly volatile world for numerous reasons.
For one, through the development of resilience, we can fortify our defenses against adverse situations that often leave us overwhelmed.
Second, resilience can provide us with the balance needed to navigate stressful situations with ease and poise.
Third, it can help stave off mental and emotional issues.
Training your mind
Resilience is built by modifying your thoughts, behaviors, and actions. How do you train your mind to think differently?
Take ownership of your reactions
We may not be able to control all of the things that happen to us. We do, however, have the power to choose how we respond to these. And when you take ownership of your feelings, you no longer become a hapless victim.
Think of adversities as opportunities for growth
The human mind develops when it ventures beyond the comfort of the familiar. Embracing and overcoming challenges forces us not only to develop resilience; more importantly, these can also give us the tools to thrive in almost any type of situation.
Focus on the now
We can't do much about the past. The future is uncertain. We do, however, have the power to act now.
Overcome fear
When people are paralyzed into inaction, the chief reason behind that is fear. For humans, inaction is the path of least resistance.
But when we practice thinking of failure and believe that we can handle what life throws at us, we become more capable in the face of real threats.
Learn to let go
Anxiety and fear stem out of the lack of control of what will happen in the future. It is natural for us humans to crave control, to crave the familiar.
However, we have to embrace the idea that our own happiness does not need to be dependent on others or on external factors. In order to find happiness, we have to look inward.
Build a support network
Part of accepting the fact that you cannot control everything is the idea that we will need the help of the people around us. Establish and cultivate quality relationships. If you find yourself stagnating in one aspect of your life, you may want to consider enlisting the help of a personal coach.
Frame yourself in a positive light
The first and most important person that you will need to trust is yourself. That becomes easier when you think of yourself as a capable person.
Often, that will entail looking at things from a positive perspective and avoiding judgments.
Be more decisive
Instead of running away or crumbling into inaction, look at the things that you can act upon and do so decisively.
Set goals for yourself
Bouncing back from adverse situations often takes time. The important thing is that you move, even if it means taking small actions. By planning goals, it becomes easier to move yourself away from the situation you are facing.
Take better care of yourself
Exercise. Meditate. Enjoy your hobbies. When your mind and body are in an optimal state of synergy, it becomes easier for you to deal with stressful situations.
There is no template for resilience. The truth is that it is a journey that each of us must take by ourselves. Find what works best for your own unique situation.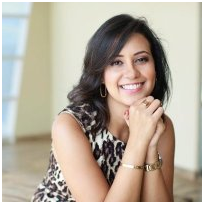 About the Author: Salma El-Shurafa is an experienced Executive Coach and founder of The Pathway Project. She is a Professional Certified Coach by the International Coaching Federation (ICF), a Certified Professional Co-Active Coach from The Coaches Training Institute (CTI) and a graduate of CTI's Co-Active Leadership program.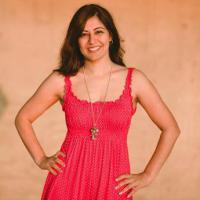 About this site: Hi! I'm Tia. Multi-passionate Sparklepants, Curator of Awesome. I run this website featuring kickass inspiration to help you sparkle through life, no matter what. Go here to ignite your Inner Sparkle — that shimmery part of your spirit that says YES to courage + connection, and NO WAY to 'shoulds' + restrictions.
Facebook comments:
comments