(Hi! It's been a couple of weeks since I posted and LOTS has been happening behind the scenes. Read about the 1st thing for now and I'll tell you all about the other juicy stuff very soon!)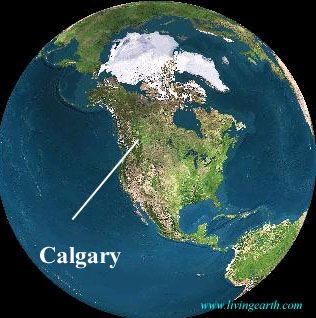 You know how sometimes you really truly with all your heart, desire, intend and plan to have something?
And you know how sometimes, no matter what you do, you don't get what you want?
And you know then how you try to make yourself feel better by looking for the silver lining and saying things like "everything happens for a reason" and "something even more amazing must be in store"?
And how you say it untill you're convinced of it but in all along, you're still a little mad about it?
Well, I've found a better way!
Confession: That's what I used to say too. And slowly, I'd turn a disappointment into something to look forward to – after all, if you look back at anything "bad" that happened in your life, you'll see that it was the catalyst for something better to come along.
Whether that was something in your physical reality, or a change of attitude, better mood, feelings and thoughts.
There's something a bit reactive about that though. Kinda like "life gave me a lemon so I'm going to make lemonades" and that'll learn it.
A little background:
Remember how I've been excited silly about going to Argentina the past few months? Learning Spanish? Seeing the words Buenos Aires pop out at me in random occurences? Making friends in BA? Looking for apartments? Acting As If I was already there?
Yeah … so, things haven't gone as planned and instead of the warm, summery days sipping mojitos as I lazily swat away a fly (do they have flies in BA?), I'm heading to what was the 2nd coldest place in the WORLD this winter.
Cowtown! Aka, Calgary.
Now.
That isn't my first choice. It's not a place I'd ever have seen myself living.
When I realised cheesecake (Argentina) wasn't happening due to reasons beyond my immediate control, I realised I had a lemon. Except, this ain't your "if life hands you lemons, make lemonade" kinda rot. I don't like lemonade. I'm not making lemonade.
Instead of going the whole "something better must be on the way" route, I decided this was going to BE the way. It's a very slight nuance but worlds apart.

This isn't making the best of a situation, this is knowing that it IS the best situation.
Kinda like the difference between Hope and Faith. Probability and Certainty. Ever so slightly stronger. Decisive.
Kinda like squirting lemon juice into the Universe! Way more fun, more pro-active and creative. Plan A is still Plan A. I don't have a Plan B and will not.
Did you see that? The gorgeousness and juiciness of CHOICE? While it may be said I didn't choose Calgary to start with, I chose how I am going to be about it AND fully choose it.
And that my friends, is really the one thing we ALL have control over, the one thing that if exercised, has the power to change your life and your world in the best possible way. That in every moment, you have choice.
The more you CHOOSE the state of being you want to be in, the less you struggle.
How often have you wanted something and been disappointed? The fastest way over that is to embrace the new with passion, and instead of making lemonade and drinking it up like koolaid, have FUN with it.
Don't turn your lemons into lemonade, squirt life in the Kisser and create a new reality!
I'd like you to think back to your life. When was the last time things didn't go "your way"? What was your reaction? Did you make lemonade or have a lemon juice squirt fest? Care to share? And please, send me some warmth wherever in the world you are cos Calgary is coldddd!
Facebook comments:
comments