Guest Post by Ashley Davis Bush, LCSW. Scroll to the end for a chance to win a copy of her book Shortcuts to Inner Peace: 70 Simple Paths to Everyday Serenity. Winner chosen on March 19th.

Does your life feel "crazy" and "nonstop"?
Is your mind always busy?  Does it feel like stress is your constant companion?  Do you long for some quiet, for just a little inner peace in your life?
Opening to Joy
Although stress and anxiety seem to be caused by our circumstances, in reality, stress is caused by our response to our circumstances.  The good news is that we can learn to change how we respond to challenging situations. We can learn healthy, easy exercises that will calm our stressful thinking and redirect our experience to one of gratitude, acceptance and joy.
What are Shortcuts to Inner Peace?
But who has the time for lengthy exercises, right?  That's the beauty of the Shortcuts.
Shortcuts are simple, brief mindfulness exercises that are easy to integrate because they are prompted by ordinary, everyday activities and experiences.  You'll find that they are daily stepping stones to access your innate inner peace no matter how busy or hectic your life.
Shortcuts are designed take us off autopilot
Shortcuts to inner peace create a restorative pause in our usual fast pace.  They quickly become new habits and, through repetition, actually change the way our brains respond to stressful situations.
So use these 10 Shortcuts to experience more peace and less stress in your life . . . starting today!
Shortcuts to Quiet the Busy Mind
1) Freeze Frame  To do when you drink your coffee or tea in the morning:
As you take your first sip, pause for a moment, take a deep breath, freeze the frame (make a mental camera click sound), and think, Life is good. Notice, breathe, absorb, and savor the tastes as well as the moment. Develop this happiness habit with every drink throughout the day.
This tool creates a "pause" which momentarily stops the physical and emotional spiral of the day.
2) Go with the Flow  To do when washing your hands:
Whenever you're at a sink and touch water, let the stream of liquid cue you to say, "I go with the flow" or "I trust the universe" or "I have faith in the flow of what is."  This exercise reminds you to let go and flow with the current of life.
With this tool we remember the peaceful power of acceptance.
Shortcuts for Gentle Transitions
3) Shakedown  To do when you come home at the end of the day: 
Before you walk through the door, spend a moment "shaking down" your body, as if you are shaking off water. Shake your right and left legs and feet. Shake your right and left arms and hands.  Finish by gently shaking your head and letting your shoulders relax.  Take a deep breath and heave a hearty sigh.
When we clear or shake off energy from our days, we restore ourselves to a place of calm so that we can be present at home.
4) Rest in Peace  To do when your head rests on the pillow at night
As you rest, review your day and think of three things that happened for which you are grateful.  Actively recall each instance and re-create the experience of it.  Hold the feeling and imagine yourself as a sponge, letting the memory sink into you.
By reflecting on moments of joy during your days, you create a habit of positivity and you become increasingly more joyful and more peaceful.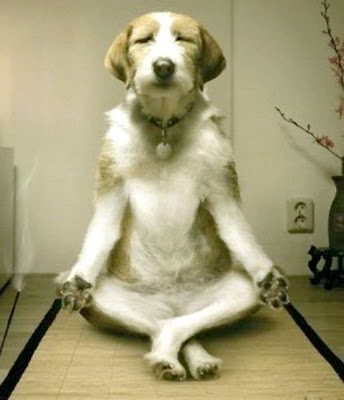 Shortcuts to Open Your Heart
5) Stop, Drop, and Roll  To do when stopped at a red light.
"Stop," "drop" down into your heart, and "roll" out a little goodwill and open heartedness to those around you. Look at the pedestrians and the people in other cars all around you, and recognize that each one of them is just like you: They want joy and they want to be free from suffering.
Connect for a brief moment and wish them well. Focus on one person at a time and say or think something like:  May you know happiness. Peace be with you. I hope you have a nice day.
Warm feelings toward others activate the calming aspects of our own nervous systems and offers us a deeper sense of inner peace.
6) Remember This  To do when you're stuck in a line or have an unexpected wait 
Ask to yourself, "what do I need to remember"? Keep asking yourself this question until you get a substantial answer like "I need to remember what really matters in life," "I need to remember how lucky I am to have healthy children," "I need to remember that on my deathbed, none of these worries will matter."
When the answer comes to you, feel the emotions behind the remembrances and let them flood your body. Redirecting our thoughts to life's big priorities helps snap us out of patterns of stressful thinking.
Shortcuts for Reactive Relationships
7) Take 5  To do when you find yourself getting angry or frustrated with someone
Breathe in through your nose to the count of five. Feel the air as it comes through your nose and expands into your lungs. Hold your breath to the count of five and then purse your lips and exhale long and slow through your mouth.  Repeat several times.
When you redirect your mind to an awareness of our breath, you create a moment of calm in which inner peace can bloom.
8 ) Cheesecloth  To do when you're in a crowded, loud environment or when you're being faced with a hostile encounter.
Breathe in deeply and imagine yourself becoming a porous fabric, and let the fluid world—all sights and sounds—pass through you. Breathe out slowly and observe as words, insults, and emotions float through and around you while you remain unattached and nonreactive.
Watching that energy wash over us without consequence trains our brains to be nonreactive and lets us move into a place of peace.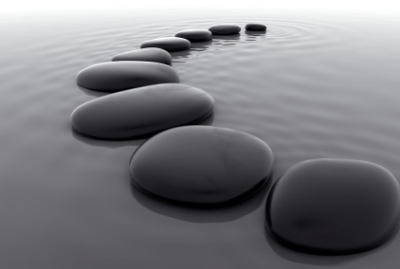 Shortcuts to Connect with Spirit
9) Daily Dose  To do in the morning just before getting out of bed. 
As you lie in bed, state an affirmation as a form of mindful intention. Begin with a deep breath. As you breathe out, say, "I am peaceful today" or "I experience inner peace throughout my day."
Say it in the present tense as if it is already happening and let yourself feel that peace sink down deep inside you.  Think of this Shortcut as a morning "peace pill."
When we take a moment to set our intention on calm, we set the day off on a trajectory of peacefulness and we break the cycle of automatic morning thoughts.
10) Big Sky   To do when you get in the car or before you get on public transportation.
Look to the sky . . . contemplate the vast space, the details in the clouds and imagine beyond the blue sky to our solar system and beyond. "Breathe" in the sky, "breathe" in the spaciousness, and as you exhale slowly, say, "The spaciousness above is mirrored within me."
When we remind ourselves that we are a tiny and vital piece to the puzzle, our worries become pretty "small stuff."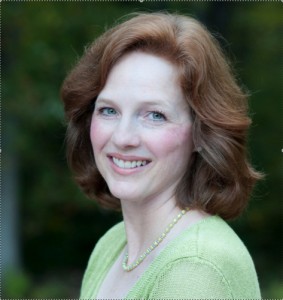 Ashley Davis Bush is a psychotherapist and the author of three self help books including Shortcuts to Inner Peace:  70 Simple Paths to Everyday Serenity and Transcending Loss. 
She facilitates and posts daily on three Facebook support sites, one for grievers, one for those seeking inner peace and another for couples looking to increase their emotional intimacy.
Find her on Twitter, Youtube, & LinkedIn.
What's your favourite shortcut to peace? Tell us and you could win a copy of Ashley's book!
For additional chances to win, tweet / like / pin / stumble this post & let us know you did in the comments below. A winner will be chosen on March 19th.  
________________________________________________________________________________________
** Want MORE BLISS and less stress in your life?

 Inner Sparkle: The 21 Day eCourse 

is made for you. Click 

here 

to get inspired. Happy. Sparkly. **
________________________________________________________________________________________
SPARKLE FLIGHT CLUB: WHERE DREAMS TAKE FLIGHT & FEARS GET GROUNDED. 30 day purpose + passion finding digital experience. Starts October 1st, 2012. 

CLICK FOR

DEETS.
________________________________________________________________________________________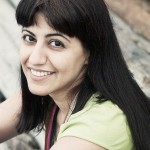 About Tia & Your Life YOUR Way:
Life Coach / Awesomeness Inciter + Inner Sparkle Activator Tia Sparkles offers tips, advice, community hug-a-thons to ignite your Inner Sparkle — that shimmery part of your spirit that says YES to courage + connection, and NO WAY to 'shoulds' + restrictions.
She loves Nutella, New Zealand, Yoda, & Sparkles.
Facebook comments:
comments