Hey sparklepeeps! Here's a short & snappy guest post + giveaway for you from Alex Blackwell of The Bridgemaker. Read on to see how to win a copy of this book – especially if you KNOW your life needs to change or is already changing and you could do with some support through it ~ xo, Tia.
When Tia invited me to write a guest post, she asked me to focus on one life lesson found in my new book, Saying Yes to Change: 10 Timeless Life Lessons for Creating Positive Change.
A little unfair if you ask me, because I love them all.
But she's the boss here, right?
Just to share the difficulty of Tia's assignment, here are all ten timeless life lessons:
One: Prepare Your Soul for Change (ready your mind and heart for the journey)
Two: Find Freedom from Pain (let go of the painful memories to find happiness)
Three: Listen to Your Inner Philosopher (stay confident when facing doubt)
Four: Recognize Your Beauty (accept and love your true self)
Five: Learn To Live Without Asterisks (place no limits on the life waiting for you)
Six: Be Inspired By Love (create and sustain loving, positive relationships)
Seven: Live Beyond Your Skin (learn new tools for dealing with negative people)
Eight: Find the Brighter Side of Failure (find value in everything that happens)
Nine: Take Down the White Flag (replace the lie with the truth)
Ten: Let Faith be Your Guide (learn to walk by faith)
After a little soul searching, I landed on the lesson that seems to lend its power to me whenever I need it most. This lesson inspires me, makes me feel strong on the days I feel weak and provides a stirring cheer.
It's Lesson Nine: Take Down the White Flag.
I'm tempted to raise the white flag in defeat when I begin listening to the enemy of my soul.
The enemy waits patiently and then whispers the lie he knows will persuade me to give up: "You don't deserve it. You can't possibly achieve it. So, why bother?"
There have been plenty of times when I listened to the lie and raised the white flag.
I wish I didn't quit the high school baseball team.
I wish I didn't give up on going to medical school.
I wish I stood up for myself more often.
All times when I could hear the white flag flapping in the wind. But, today the lesson I'm learning is a simple one: Replace the lie with the truth.
My truth speaks the words that inspire me to never give up –
You are worthy to receive your heart's desire. You can achieve it. Go be the person you were created to be. Take down the white flag. Raise hope for all to see. Listen to your new flag flapping in the wind and be nourished by its sound.
Check in with yourself – where are you letting lies stop you from doing what you desire? And what is possible when you take down that flag and fight on?
Along with this life lesson, I wanted to share a few more that don't appear in my book, but have contributed to the positive change I'm finding and the happiness it brings:
Live right now
You can't change the past or control the future, but you can give your mind, heart and soul to what is happening right now.
Trust recovers slowly
When temptation wins over common sense, trust will return, but cautiously. Be patient. Wait for it. And when trust recovers, put it in a safe place and away from what you know will challenge it again.
Ask to be carried
When you feel weary, allow yourself to fall into the arms of someone stronger and asked to be carried.
You see what you create
In misery you see the enemy; in grace you see the possibility.
Faith never lets go
The next time you fell like giving up, extend your hand; the first thing you grab will be your faith. Hold on to it and know it will always hold on to you.
It's not about where you've been; it's about where you will be taken
Your past doesn't define who you can be in this moment. Use the present, this very second, to decide who you want to be and then start heading in that direction.
There is love or fear
You have a choice: Live in love or live in fear. There is no in-between.
The choice is always yours.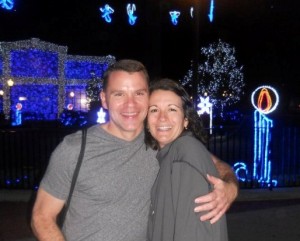 Alex Blackwell is the Founder of The BridgeMaker. His first book, Saying Yes to Change: 10 Timeless Life Lessons for Creating Positive Change is now available on Amazon. You can also connect with Alex on Facebook.
To win a copy of Alex's book, simply let us know a life lesson YOU have learned (not necessarily one of his) in the comments below and we'll pick a winner next week, April 24th!
Looking forward to hearing from you!
________________________________________________________________________________________
** Want MORE BLISS and less stress in your life?

 Inner Sparkle: The 21 Day eCourse 

is made for you. Click 

here 

to get inspired. Happy. Sparkly. **
_______________________________________________________________________________________
SPARKLE FLIGHT CLUB: Where your dreams take flight & fears get grounded.
30 day purpose + passion + inner self + gratitude journey in an online community experience. 

Starts October 1st, 2012.

 

CLICK FOR DEETS + TO SIGN UP.
_______________________________________________________________________________________
Image source: google.com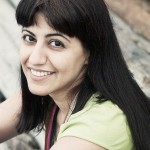 About Tia & Your Life YOUR Way:
Life Coach / Awesomeness Inciter + Inner Sparkle Activator Tia Sparkles offers tips, advice, community hug-a-thons to ignite your Inner Sparkle — that shimmery part of your spirit that says YES to courage + connection, and NO WAY to 'shoulds' + restrictions.
She loves Nutella, New Zealand, Yoda, & Sparkles.
Facebook comments:
comments