It's not who you are that holds you back, 

it's who you think you're not. 

– Unknown.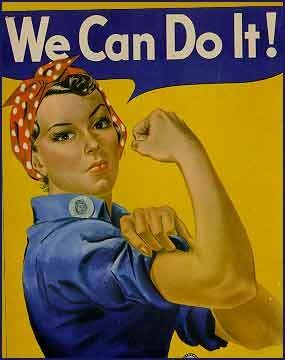 (This is a post by Anne Bean, reader & contributor to YLYW. Img: Psychologytoday.com/Google)
HI THERE!
I'm coming to you loud and clear, with a cup of cinnamon hazelnut coffee within reach, from my creative workshop in Seattle, WA. 
I had an insight recently that shifted my life and want to share it with you. You see, about 18 days ago I embarked on a journey to become my own fairy godmother.
Tell me if this sounds familiar.. somehow, I was always waiting for someone to pluck me out of monotony and place me in the middle of my own colorful, magical, ball gown laden, complete with singing bluebirds fairytale life. Okay maybe it looks different for you, but you know what I mean, right?
Waiting for the right moment, the right opportunity, the right person, the right ___.
I kept waiting and waiting and needless to say, it never happened.
So finally 18 days ago, I decided I had had ENOUGH of settling for a life less than the one I knew I was meant to live. I pulled together my inner reserves and decided to give myself that hoped-for fairytale life by becoming my OWN fairy godmother! 
What do I mean by that? And
how DOES one become their own Fairy Godmother? 
My spirit kept bringing to mind one of the most popular fairy godmothers out there, Cinderella's.
So that my friends, is where I started. Cinderella's fairy godmother. (What can I say, I'm a huge Disney fan!). I had to go no further than my very own bookshelf and pull off a few children's books to start my research.
I started with a Little Golden Book originally printed in 1950 titled simply, "Walt Disney's Cinderella."
Within 3 pages I learned my first lesson. 
It was the part of the story where Cinderella overhears her wicked stepmother & stepsisters reading the invitation to the prince's ball. Cinderella's busy sweeping the stairs behind them but as she overhears the invitation she thinks to herself:
"How nice! I am invited too."
This is where I learned my first fairy godmother secret.
My first secret to becoming your own fairy godmother is … positive self-talk!
Cinderella may not have known it but she was acting in a very 'fairy godmotherly' way as she told herself she TOO was invited to the ball. How many of us would've taken ourselves out of the game by thinking "Oh no, I couldn't possibly go. I'm not pretty/good/rich/smart enough."
Well not today my dears! 
Today we put ourselves back in the game by focusing on positive self-talk.
I latched on to Cinderella's positive self-talk lesson but I knew I would need a strategy to put it to work in my daily life. This is what I did:
I decided upon 2 affirmations (or afformations as Tia taught me) that I would speak out loud to myself.
I picked out a bracelet to wear everyday as an anchor to remind myself to say the affirmations.
I've got to say it has really worked!
Like me, you've probably known the simple truth of saying and thinking positive things for a long time but how often do you practice it?
Once I decided to act upon it and commit to it, the universe really came forward to support me and it will do the same for you. I can't tell you how many times I normally would've got lost in negative thinking/self-talk in the past week but because I had that bracelet on, I (like a good fairy godmother), challenged myself to grow & change.
So there you go, you amazing person, you!
Cinderella acted like her own fairy godmother and she didn't even know it. Are you ready to be your own and know it :)?
Is there something positive you need to remind yourself about or say to yourself today? Let me know in a comment. Tell yourself you're fabulous! Please share this post with someone who needs this reminder too, thanks.
I'll be cheering you on because after all, that's what we do when we become our own fairy godmothers!
See you next time,
– Anne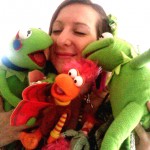 Anne is a creative artist based out of the Seattle, WA area. She's been employed as a concierge, fundraiser, volunteer coordinator, clown, hypnotherapist, insurance agent, Sunday school teacher, etsy store owner, graphic designer & more.
She's now on a magical, no holds barred journey to see her dreams come true and invites you to do the same over at her blog "More Happy Now: becoming my own fairy godmother."
_______________________________________________________________________________________
SPARKLE FLIGHT CLUB: Where your dreams take flight & fears get grounded.
30 day purpose + passion + inner self + gratitude journey in an online community experience. 

Starts October 1st, 2012.

 

CLICK FOR DEETS + TO SIGN UP.
_______________________________________________________________________________________
Image source: google.com
Facebook comments:
comments