The best revenge is to be unlike him who performed the injury. – Marcus Aurelius.
(This is a post by Alden Tan)
This was the first time in life where I actually felt my thoughts were being materialized in real-time.
And the feelings I had back then weren't as great as I thought they would be.
I remember it very clearly.
I was at a club with a good friend of mine when he was ambushed by a couple kids. One of them managed to land a couple of punches on his face.
Soon after, the security department of the club took over the situation by dragging all of us out of the club. The kids were subsequently banned from the club.
Now the thing is, it didn't end there. 
My friend wanted revenge. 
He's a typical hot-headed guy with an ego, and for someone to be punched in the face like that, it wasn't something he could easily let go. 
He asked me to follow him to find the kids outside the club. I didn't do anything to stop him because I felt it would've been futile (I should have).
We found the kids…
After a small altercation, my friend gave an extremely skilful and precise punch on the face of his attacker.
The result?
– The kid was flat out on the ground for a while.
– My friend lost his job at the club (we actually both worked there together) as the father of the kid called in to pursue the manner and wanted to press charges.
– From what the father said, the kid suffered a fracture and required surgery.
Now, this may sound like a rather detailed story of a fight. It may be just another kind of drama to you or even just a bad case of immaturity.
But it's a lot more to me.
You see, I too am quite an angry person.
I've never been in a fight before in my life and sometimes I actually feel I got to be in one to really become a "man". 
I feel so wronged in life so many times that "life is an unfair" is like a dogma to me, where my wrongdoers always "win".
I actually thought it would've been great to see justice being meted out by my friend. 
But it wasn't.
Instead I felt a series of heightened emotions and uneasiness that made me reflect on my life.
This is a little guide and reflection post for those out there who feel they've always been dealt a shorter hand in life, where being a good person doesn't seem to be all that great.
1) It doesn't feel as great as you think it would be.
Has your mind ever overtaken by an array of negative, revenge-fantasy style thoughts because you felt wronged and felt you need to carry them out to make yourself feel better? 
Of course, at the time, it seems justified to you. You "didn't do anything wrong" and others are just out to "make your life miserable"… so they "deserve" it.
But you know better. It really doesn't feel that great even though it seems like it would at the time.
When I witnessed my friend hit the kid, at first I felt happy for my friend.
Then, I didn't feel good. It wasn't because of the possible consequences, but a surreal kind of discomfort. 
The media today may glamorize violence or acting out your thoughts to the extreme, but when it actually happens for real, it may not be what you expect. Far from it, in fact.
2) It takes a certain kind to act out what you think.
That being said, I believe it takes a certain kind to really act out your thoughts, to carry out whatever measures you need to do to make yourself feel better.
I'm talking about getting into fights, telling off your boss or confronting a friend. Anything extreme. 
Now, I'm not saying you aren't brave to really walk the talk, but for that matter, I actually think it's good you know how to act properly even when the situation gets heated up. 
It's this tipping point that can make a lot of difference in your own life.
So at this crucial point, would you want to cross over and possibly create irreversible damage? 
Don't do it.
3) Consequences will ALWAYS follow like a law.
Whatever it is you do in life, there will be consequences.
And you need to face up to it.
Maybe you didn't "get caught" or someone isn't out there to exact revenge on you, but everything you do can have an effect on you emotionally, immediately or in the long run.
Now, the important thing is, do you think you can handle the consequences? Can you handle the possible guilt involved? Can you live with yourself for the rest of your life knowing that you have it in you to act a certain way? 
Accepting the way life works, even when we can't seem to understand…
This incident with my friend affected me a lot. 
And after much reflection, deep down I knew I was just afraid to lose a fight if I was caught in one.
I dealt with a limiting belief that I've not graduated from manliness because I've never "taken someone down" before. 
This is fear, a little low self-esteem and insecurity inside of me. 
I know sometimes life doesn't go the way we want, and that makes us feel frustrated or even sad with everything. But, if you think about it, things actually happen for that very reason for you to live a life of peace and happiness that you may otherwise not have experienced.
Have you ever felt like this or taken 'revenge' only to realize it didn't feel all that great after all? Let me know in the comments!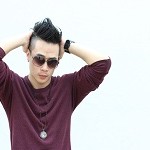 Alden Tan is a blogger, bouncer and breakdancer, and he pulls it all off with style by not caring what others think about him. He quit his job last year to pursue his dream of being a writer.
He has no regrets, as he's constantly growing and evolving. Want to care less about what others think of you? Click here.
______________________________________________________________________________________
** Want MORE BLISS and less stress in your life?

Inner Sparkle: The 21 Day eCourse

is made for you. Click here 

to get 

inspired. Happy. Sparkly. **
______________________________________________________________________________________
Facebook comments:
comments