We become what we think about all day long. – Ralph Waldo Emerson.
(This is a post by Janel Anderson).
My story of what I think about all day long started like this:
I raced over to my neighborhood yoga studio for a Saturday morning class only to find that I was a minute too late.  The studio door was locked and class was in session. I was devastated.
This was the first thing I was going to do for myself in a long, long time. My youngest child was six months old, my maternity leave was a distant past and my husband was training for a marathon. So it felt like I barely got a moment to myself.
As I walked the six blocks back to my house, the thought running through my head was "My life sucks."
Over and over. And over.
I was completely unaware of this for the first three blocks. It was "My life sucks" followed by tons of evidence for why this was true.
Then I saw a beautiful maple tree, leaves turned red from the changing of the seasons, and I was struck by its beauty. The majesty of the tree, the character of my peaceful Minneapolis neighborhood and the crispness of the fall morning air stopped me.
It literally stopped me in my tracks and I laughed out loud.
"My life does NOT suck."
I said it out loud.
A few times. And laughed some more. And then I recounted a different evidence list. I had a great husband, two amazing children, a wonderful home in a beautiful neighborhood, a well-paying job, great friends who looked out for me, and the list went on and on.
That was three years ago.
It's taken almost that long … and a whole lot of mental gymnastics, to reprogram my brain. The neural pathways that went to "My life sucks" were as deep as the Grand Canyon.
And yet, if you'd asked me about what I thought about on a regular basis, or the self-talk I used with myself, I would have never mentioned it. Nada. Zilch. It didn't register.
You see, the things we tell ourselves over and over throughout the day can be very insidious. They hide out. They sneak up quietly on us in our moments of disappointment, disillusionment, and discomfort.
What I call the disses.
Negative self-talk eats away at our confidence, undermines our belief in ourselves and destroys the very fabric of what we are made of. These messages are like termites, causing serious structural damage to our very identities.
And, these termites . . . these little messages we tell ourselves all day long … well, we become what they are.
The energy we put into the world creates, recreates and reinforces what we become. Call it the law of attraction, call it deliberate creation, call it the power of language. Call it what you want, but there is no denying that it makes a profound difference in the life we create for ourselves and the world around us.
Here's how to find and eradicate the little critters and keep your identity structurally sound:
1) Listen

when you're dissin' 
Listen closely for the little quiet voice that undermines you.  It often shows up when you are experiencing any of the disses – disappointment, disagreement, disillusionment, disenchantment or discomfort. Before you can do anything about it, you have to hear it and know what it's telling you.
2)

Have

a lau

gh

 
Find the humor in it. See it as funny.  While the particular moment I was experiencing might have "sucked," my whole life did not. So it was funny to me. Find an edge to it that is funny to you. That takes away the little critter's power.
3)

Find

contrasting

evidence
Make a quick list of everything you can think of that refutes the mind-termite messages. For example, if your little termites are saying to you something along the lines of: "My body is hideous," make a list of everything that isn't hideous about your body. Your body carries your beautiful soul around all day and night. You have awesome toes. Your skin is supple. Your earlobes are the perfect length. Your teeth are straight. And your eyes are the perfect shade of hazel.
4) Change

your

mind
Literally. Start changing your mind – redrawing the neural pathways that lead you to the "My life sucks" statement. Craft a replacement message. Make it fun to say, memorable and clever. Like a bumper sticker. Learn it. Repeat it to yourself whenever the disses show up with the termites on their tail.
What are your termites telling you? Leave a comment below and let me know what your little critters are saying and how you're rewriting their script to take your mind back. And if you liked this post, share it liberally – Like it, Tweet it, Forward it to a friend. Thanks!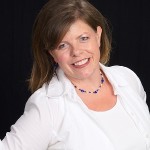 Janel Anderson is Chief Conversation Officer and Head Coach over at Working Conversations, where she specializes in helping women + men find meaningful work and create a life in which they have it ALL.
Download your complimentary copy of Five Powerful Strategies for Transforming Your Career so that your life works and your work works. So that your work gives you life without becoming your life.   You can also find her on Facebook and on Twitter.
______________________________________________________________________________________
** Want MORE BLISS and less stress in your life?

Inner Sparkle: The 21 Day eCourse

is made for you. Click here 

to get 

inspired. Happy. Sparkly. **
______________________________________________________________________________________
Facebook comments:
comments