This is a guest post by Your Life Your Way contributor Amanda Wilks. Want to write for YLYW? Click here for deets on how to contribute a post.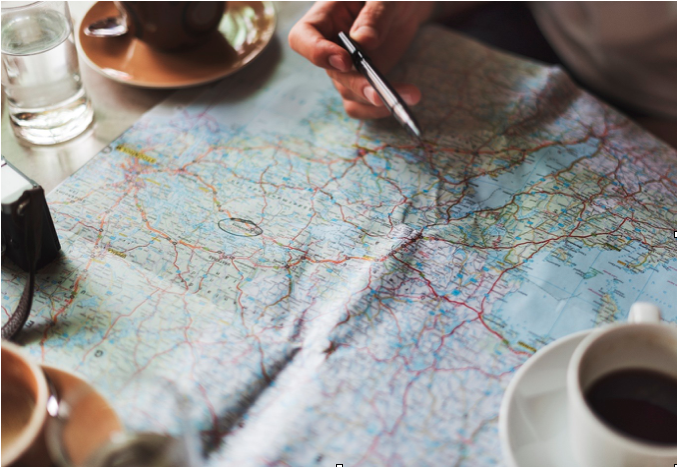 How do you stay fit while traveling?
As someone who is dedicated to staying healthy and active, I've frequently had to change up my fitness routines and diet while traveling.
While going out of town for a weekend or so may not pose much of a challenge, being in another country for a long period of time absolutely can.
As a frequent flier who has stayed for months at a time in Spain and the UK for internships, I've learned how to adapt my fitness routine by trial and error.
So here are five of my best tips for staying fit and healthy while traveling.

1. Be Flexible in Your Choice of Activity
I love to play paintball.
Even though I'm not a particularly highly skilled player, it's taught me perseverance and the importance of teamwork. Besides, it's an unparalleled stress reliever for me. I know the cost of playing paintball anywhere before I go, and always look up new arenas to play on my travels.
It's easy to have an all-or-nothing mindset when it comes to fitness. It can be tempting to give up if you can't do your favorite activity. I get that. I really do.
However, research supports the idea that varying your routine results in better overall fitness. That makes traveling a wonderful opportunity to try something different!
Maybe your trip to the coast means you'll be running on the beach instead of cycling for a week. Or maybe you'll adapt your lifting routine to something you can do in a hotel gym.
Either way, open-mindedness is key.
2. Look into Food Options Before You Go
If you're the kind that eats a healthy diet, traveling somewhere new can be a little jarring.
Even though you may like trying new things, finding healthy options when you're navigating a new culture can be an extra hurdle.
One thing that has helped me tremendously is research.
Before I travel anywhere, I'll look into common foods that are served there and try and pick out a few things that fit my macronutrient ratios.
My diet is healthy, not restrictive, so becoming familiar with a given region's foods helps me plan ahead.
And if I know I'll be extremely busy when I get to my destination, I can simply stock up on ingredients for easy green smoothies or other quick (but nutritious) meals.

3. Get Organized
Travel expert Johnna Kapaln praises checklists as a simple but effective way of staying organized while traveling. I agree – all the research I do before going somewhere typically makes its way into a list form in some way or the other.
And while it's important to organize your travel plans, it's also helpful to keep your fitness plans organized. Since you're likely to become preoccupied with other things, create a "stay fit while traveling" schedule to make it easier on yourself.
You can stay on track by planning out what exercise you'll do and when (I keep a separate planner where I track my daily exercise goals).

4. Be Mindful of the Weather
Weather impacts us more than we might think. A 2008 study found that weather factors like warmth, sunlight, wind, and cold can influence mood states. This effect might be more pronounced if you're traveling somewhere where the weather is different than what you're used to.
For instance, my internship in England was challenging not because of the internship itself, but because it was often cloudy and rainy. Exercising early in the morning helped boost my mood.
Similarly, if you're headed somewhere with a pleasant climate, exercising outdoors can have a positive effect on your mood.
5. Stay Motivated!
My motivation for staying fit comes, for the most part, from within.
I want to feel great and like the body I see in the mirror. But sometimes, the stresses of travel make it easier to try and skip out on one workout too many.
While making a schedule helps keep me accountable, finding camaraderie in groups can also help my motivation level. Group fitness studio founder Lisa Corsello says that choosing a workout with a designated time – like an exercise group or fitness class –  can make you more likely to follow through.
I've definitely found this to be true.
If you're going to be somewhere for an extended period of time, one of the first things you can do is look up what sorts of groups are in the area.
Personally, I've joined everything from friendly kickball leagues to cycling groups.
Traveling can sometimes feel isolating, especially if you're at a place where you don't know anyone. Joining these groups is a great way to make connections while also sticking to your fitness plan.
So you see, while it's a challenge to stay fit while traveling, it isn't impossible.
By planning ahead and by keeping an open mind, you can stay on track with your goals and maybe even pick up a new favorite exercise (or recipe) in the process.
So tell me, how do you incorporate a fitness routine in your travels? I'd love to hear how YOU do it!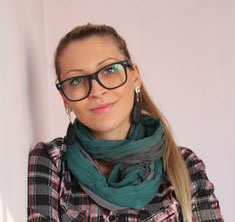 About the Author:  Amanda Wilks is a writer, blogger and sports and fitness advocate -her contributions can be seen mostly on The Paintball Professor's website.. When she's not working on another article, Amanda is fine-tuning her stoppies on a virgin hill or plotting her strategy in a new paintball arena.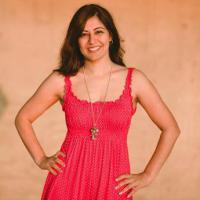 About this site: Hi! I'm Tia. Multi-passionate Sparklepants, Curator of Awesome. I run this website featuring kickass inspiration to help you sparkle through life, no matter what. Go here to ignite your Inner Sparkle — that shimmery part of your spirit that says YES to courage + connection, and NO WAY to 'shoulds' + restrictions.
Facebook comments:
comments