Back in 1998, fresh out of Grad school and working in my first ever "real" job as an Account Executive in an Advertising agency in New Delhi, I knew.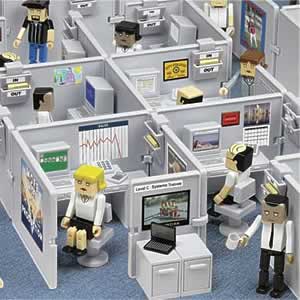 I knew that I was going to quit the corporate world within 5 years.
I lasted 4.
Out of which, I probably only worked a total of 23 months and took a lot of time off to travel or experience being in between jobs.
I should have known then, that life in a cubicle wasn't for me.
It STILL took another 5 years for me to start my personal development and awareness journey with many twists and turns, to bring me where I am today.
A place of understanding, expansion, trust, happiness, knowing. I have learned, experienced, struggled, loved, lost and finally come home to me.
To the voice that was waiting to be discovered, to the courage I've always had but never known, to live life boldly on my own terms.
I don't regret anything that I did or experienced, not even the painful events of my life and yet, when super awesome blogger Abubakar Jamil asked me to write a post on Things I Wish I'd Known or Learned Earlier in my Life, I was in like Flynn.
While I believe that our experiences are necessary for us to grow and evolve, there are a few gentle reminders that I wish I could have given myself – or should I say, started believing much earlier in my life. I probably wouldn't have listened, but here goes.
What would I have told a much younger Tia (then known as Tina), to absolutely know and trust? What do I want to tell you?
1) It's okay to not know what you want to be when you grow up. Not being able to pick a career or know what you want to do does not mean that you aren't "living up to your potential" or wasting your life. One day, it will come together.
Till then, be okay with not knowing. Or, like me, never "grow up" and pick one thing to do for the rest of your life –keep sampling everything you're passionate about and interested in.
(If you don't think that's possible, think again. I've made a career out of it. Ask me how tia at coachtia.com)
2) You always have a choice. Even when life isn't panning out the way you want, you can choose how to respond. Even when you feel completely helpless, you have a choice!
Don't spend your time thinking you have to do what's expected of you, wanting to be liked and making decisions based on all the wrong things.
3) You are Loved! When you think you're all alone in this world, you're not. You're never alone or unloved as long as spirit lives within you. If you ever feel alone and needy, step outside and look up at the sky, the zillions of stars above you and think of me thinking of you.
4) Enjoy the in between spaces. The time it takes to make your dreams come true. The periods of singledom. The time spent in relationships. Don't be in one situation and wish for it to be something else. That is truly a sad waste of time.
Cos you'll look back one day and wish you were more present, instead of worrying about when things would change. And believe it or not, those are the things you'll miss 🙂
5) Everything will be fine in the end. If it's not fine, it's not the end. I really truly wish I'd known that when life sucks, it isn't going to suck forever and all one has to do is wait the wave out. Or better still, grab a surf board and ride the damn thing!
6) Your heart will get broken time and again and just when you feel you can't take it any more, it will heal. And you'll find love again.
7) Being selfish is not a bad thing.
8. Trust that feeling in your gut. Those times you said something but felt something else? INTUITION! Your inner guidance system that will never do you wrong. You already know. Trust yourself.
9) Don't make excuses for who you are. Don't pretend to like music your friends like, or change your mind, behaviour or tastes to become someone you're not. If you don't want a 6 figure salary or the life they want, own it. If you want to make a million dollars, own that too.
Whoever you are, whatever you want, is valid!
10) Scrap some words from your vocabulary – like should, must, but. Create your own. "Happying" "Vortexualising" "Magicking" (some of my faves)
11) It can be scary to be you – but if you stand up and say "this is me", you give permission to yourself and others. It's the highest form of self love and acceptance! Embrace your quirks. Be brave. The world needs you to be YOU.
For inspiration, check out Vancouver's SPANDY ANDY, a man who embodies this 1250%.
12) Make decisions based on what you want to experience next, NOT on the basis of pros and cons. This is taken from one of my favourite personal development bloggers, Steve Pavlina.
13) Travel will change you. Be prepared to expand and grow like you never thought possible. Oh, and travel – the earlier, the better.
14) Create your own values. Make them yours. Know what makes you happy.
15) You are beautiful, you are loved, you are special. Never let anyone tell you you're not.
16) Your parents are doing the best they can. Forgive them and quietly listen to your heart to tell you what to do with your life.
17) Failing at something does not make you a failure. Yeah I know how cliched this is and if only I'd believed that when I was younger … something I still struggle with sometimes.
Also, you WILL fail, without fail! And it's fine to dislike it, as long as it doesn't stop you from getting back on the horse!
18) Quitting IS an option. The sooner you accept that and stop trying to please everyone, the faster you'll progress. Check out what Seth Godin has to say about quitting your job and when it's a good time to quit on other things.
19) Throw tantrums in private. Express yourself fully but don't take it out on people you love.
20) Some days, you won't want to get out of bed. That's ok. It's normal. You will survive.
21) Nutella makes everything better. It really, truly does. Comfort food rocks!
22) Life is WAY easier if you go with the flow – row your boat downstream. If someone tells you you're lazy, CELEBRATE. Love your "I'm taking the easy way or no way" attitude and if you don't have one, cultivate it 🙂
23) Comparison is the deadliest disease. A little competition is healthy but know this – there is no race, you will not fall behind, there's no one to catch up to, you have all the time in the world.
This one thing is probably one of your most consistent challenges & requires gentle reminders to self.
24) Don't be mean. Just don't.
25) Have more opinions and don't be scared to share them.
And for a bonus:
Dream more, make up stories of how you want things to be. When people laugh, laugh back at or with them. Years later, they'll come to YOU for inspiration, advice and insights.
Over to you – what's something you wish you'd known earlier? If you enjoyed reading this post and think it could help inspire someone you know, please go right ahead & hit the share / "like" buttons. They & I will love you for it! Thanks!
Stay updated:
1. Sign up here for weekly Tuesday inspiration updates right in your inbox (& get the fun, FREE ebook on 10 top KICKASS ways to stop procrastinating and get things DONE).
2. Join the Facebook page  for daily inspiration & coaching tips.
Xoxo, Tia
Facebook comments:
comments