My friend Andrew wrote his, Seth Godin did his, and I almost didn't do my Year in Review cos I thought I hadn't really done alll that much.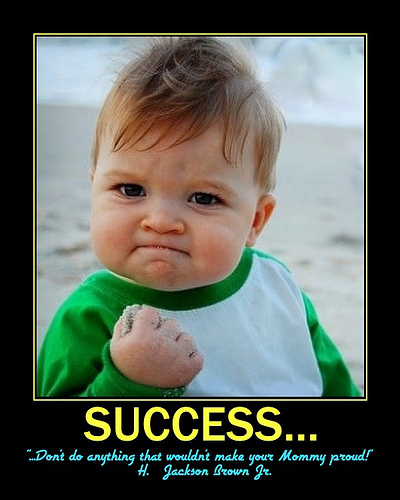 But when I merged the Dec 29th prompt with a year end review… holy cow, was I ever wrong.
And so are you, if you think you didn't do much either.
It's only when you start writing, do you realise just HOW much you achieved and experienced, so I reckon if you haven't written down all your accomplishments, learnings, victories and proud moments in a year end review, now would be the time.
Besides, it's FUN!
December 29 – Defining Moment Describe a defining moment or series of events that has affected your life this year. (Author: Kathryn Fitzmaurice)
In 2010 I proudly, happily (and sometimes resistantly) shipped, finished, did the following:
BUSINESS
Successfully rebranded my Coach T.I.A law of attraction coaching biz into Your Life YOUR Way, a resource for new solopreneurs to grow their business through personal growth & social media
Finished 12 month CTI coach training certification & became a Certified Coach
Invested in a year's business & personal coaching to grow my own business
Registered Sparkles Communications Unlimited to reflect the future of this biz
Attended, learned a ton & networked with cool, successful entrepreneurs at 3 major events (Wealthy Thought Leader, Canada Marketing Summit, TUT)
Created and ran a 4 teleclass series on Social Media for Coaches, with over 75 people on each call
Was hired by my 1st few social media clients for coaching & social media consulting for business
Wrote my first ever eBook on procrastination

in 3 days

and was stoked at how well it was received
Read 75+ books on business

, social media, marketing, law of attraction, psychology of beliefs, personal development & success AND used ONE thing from almost every book to put into practice!! This was the year of assimilation, year of the sponge, year of learning. Mind awakening anyone?*
Created a fun 4 week Scanner call series for Good Vibe University with another coach
Started a kickass written & video Entrepreneur interview series and did book giveaways
Connected with social media friends offline and built solid relationships
Saw my clients go thru awesome, positive life & business changes within weeks of coaching
Was featured in a 125 top fearless female bloggers list at Kikolani.com
Featured Expert on Marketing through Social Media teleclass at A Red Bench
Got Interviewed on podcasts and blogs by personal development bloggers I admire
Invited to deliver social media presentations for CTI and the ICF local chapter in 2011
COMMUNITY
Assisted 5 coaching courses in Vancouver, facilitating learning for over 100 coaches
Launched a local Coffee group for Coaches to support each other and grow together
Collaborated with coach Tanya Geisler to create an online talkshoe series for coaches
Supported and inspired tons of bloggers in the Reverb10 month long series
Started a Mastermind group with 4 dynamic entrepreneurs going into 2011
Found my blogging voice and expressed it loud and strong, with great feedback
Hit a century in blog posts and over 1500 insightful, engaged comments
Had my highest blog traffic days and ranking, and getting better by the day
Gosh, so many more little wins that I made sure I celebrated with gusto and appreciation.
PERSONAL

Came back mid Jan from a 6 week holiday in New Zealand, getting closure on the past
Got out of my comfort zone and went to local tweetups and entrepreneur meetups
Found an inner resilience that I never knew existed, got centered, met & liked myself more
Had a fantastic time during the Olympics, started cooking, eating better & working out
Became the healthiest and fittest and happiest I've ever been so far, and more each day
Decided my life needed shaking up & left my apartment of 2 years with no certainty of the future
Attended a Landmark meeting and decided to do the course in 2011, thanks to friend Andrew
Sneak previews of goodies coming UP in 2011
A revamped newsletter and email series
More of the awesomeness that birthed in 2010
A much needed community for inspired solopreneurs
Courses on business growth through personal growth and social media
Exciting collaboration with another blogger to create a special membership site
Growth, passion, inspiration, fun, abundance, love, happiness, movement, community & more!
*I keep thinking of more so adding them in as updates in orange!
Have you done a year end review yet? Would love to hear your highlights of 2010 and what you're particularly proud of doing, being or having 🙂 Thanks for sharing, looking forward to hearing from you! Happy T-1 day to the New Year, woohohhoo!!
Facebook comments:
comments