"You are the owner of a remarkable, multi-talented brain trying to do its work in a world that doesn't understand who you are and doesn't know why you behave as you do."- 

Barbara Sher, Refuse to Choose.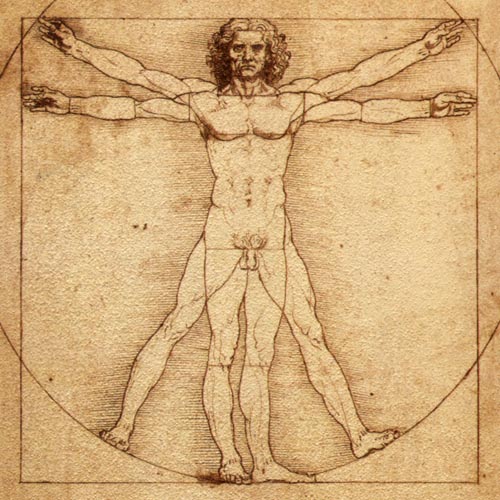 (Post by Andrea Ballard, fellow Multi-passionate and Career Coach at Expecting Change, LLC).
SCANNER*

OR SCATTERED?
*Multi-passionate, multi-talented, multi-potentialed, multi-careered, easily bored, highly excitable sparkly person with too many passions and interests to choose! Sound like you? Read on!
For years I wondered what was wrong with me.
Why couldn't I find one thing and stick to it? Why did a topic that previously consumed me so much that I couldn't eat, sleep, or think about anything else now suddenly seem… well, boring?
At work, for a few years, it was a particular software program. I became obsessed with it. Spent days and weeks teaching people how to become expert users. Co-authored a book and got named "A Most Valuable Expert" from Microsoft. It was heaven.
And then, one day, I was done.
What?!
My employer was confused. This was my field of expertise. Everyone called me with their problems using this program. It was how I made a living and how I spent my free time.
Wasn't this what I wanted?
At the time, I was confused, too. I thought that particular software product would continue to consume me and I'd find it endlessly interesting.
This same thing kept happening to me at different employers. I'd become the resident expert on a topic, at which point I'd never want to discuss it or teach it again.
My employers didn't know what to do with me, and neither did I. I compensated by changing jobs every few years. Or staying in the same company and switching to an entirely different side of the house. 
Learning that I was a scanner… a sparkler… a multi-passionate… a Generation Fluxer, was the key to unlocking my confusion.
I realised that I was different than most people, and that was OK.
I found learning endlessly fascinating, and I loved change!
New computer system? Sure, throw it at me, and next week I'll teach you how to use it. Need to remodel office space? Yeah, I can help you build that. Never mind that I don't know a hammer from a screwdriver.
You see, in the working world, us scanners are a hard match for many employers.
Employers typically operate by bringing someone new into their company, training them, and losing money on them for the first couple of months, or maybe even years. It's worth it to them, because all that time spent training and investing in their employee will pay off when that employee is the expert and extremely efficient at what they do.
Then, along comes a scanner and throws a wrench in the works!
Scanners aka Sparklers are FULL of energy when they're learning. Once they're trained, they maintain some of their enthusiasm, but it soon starts to wear off. Then they ask to do something else. Move to another department. Change the way things are run. Ask for a transfer to another location.
Anything, anything to shake things up!
It doesn't have to be this way. You can find companies that need and appreciate scanners. You can use that magnificent scanner brain at the office for good, not disruptive evil!
Let's explore your multi-passionate career options, shall we?
1. SIZE MATTERS. 
For scanners, it's best to go really big or really small. In a really small company (less than 100 people) you'll be asked to wear many hats. People aren't as stuck on job titles and rigid definitions of who does what – the work just needs to get done. A small office will appreciate that you reorganized the tea cabinet – not ask why someone in your position is doing that. 
Really large organizations (more than 1,000 employees) have many more opportunities for their employees. They appreciate someone who wants to learn the entire business by moving to different jobs, departments, and locations. In fact, that's the way they groom their future leaders!
2. START-UPS, BABY!

 
Finding the right start-up can be a match made in heaven for a scanner. The owners of the company are obsessed with their new business, and you can be too. That's all you'll eat, sleep, and think about. These companies are usually nimble and responding quickly to feedback they get from the marketplace. They love your ideas about how to market, how to reach new consumers, and how to publicize the company. 
3. LOOK FOR FLEXIBILITY AND AUTONOMY.

 
Even if you're in a mid-sized company that's been around for years you can thrive as a scanner, given enough rope. You work best when given big-picture goals and the flexibility and autonomy to figure things out your own way.
4. START MAKING CHANGES.

 
Think you're in the right company? First, come out of the closet as a scanner. Be honest about your skills and showcase them to your employer instead of being apologetic.
Here are three things you can do today to start rocking your scanner brain at the office:
1) Offer to teach a class on your latest passion. Maybe it's job-related, maybe it's not…who cares? Employers love offering their staff free education.

2) Volunteer for a committee completely unrelated to your job. 

3) Be the cheerleader for change when it comes along and brag about how great the new system, product, or process is going to be.
Companies are changing rapidly and scanners are the next wave of employees they need to succeed.
Modern business is about chaos and change, and the people who adapt rapidly and thrive are going to be the ones leading the way.
Take action now! Tell me in the comments below: how will you start putting your scanner skills to use at your office? Do you know a Scanner at work? Do like/tweet/pin & share this post with them, thanks!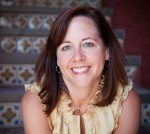 Andrea Ballard, SPHR, is the founder of Expecting Change LLC, a company devoted to helping employees and Employers of Choice lead with their strengths. Andrea's career coaching can help you do more of what you love, and less of what you don't!
Andrea is on Twitter @andreaballard or Facebook at www.facebook.com/expectingchange.
_______________________________________________________________________________________
** Want MORE BLISS and less stress in your life?

Inner Sparkle: The 21 Day eCourse

is made for you. Click here 

to get 

inspired. Happy. Sparkly. **
________________________________________________________________________________________
SPARKLE FLIGHT CLUB: WHERE DREAMS TAKE FLIGHT & FEARS GET GROUNDED. 30 day purpose + passion finding digital experience. Starts October 1st, 2012. 

CLICK FOR

DEETS.
________________________________________________________________________________________
Facebook comments:
comments