The illiterate of the 21st century will not be those who cannot read and write, but those who cannot learn, unlearn and relearn. – Alvin Toffler.
(This is a post by Susan M Steel of Quietly Fabulous, a resource for Introverts).
The first job I got after getting my bachelor's degree in English was as a proofreader at an advertising agency.
The work included all print and broadcast advertising for both Pontiac and Cadillac as well as several smaller clients. I started in late May and the only other full-time proofreader was going on maternity leave starting in September.
So I had to learn the job in three months and then do it by myself for another three.
Crazy. But I did it. How? Because I learn fast.
Learning is the 21st century skill. And the best part of all is that multi-passionate scanners / sparklers ROCK at learning. Because we do it all the time.
We live in a fast-changing world. It is a world of start-ups and lean cultures. Employers have scaled back and continue to do so. They'll downsize and expect other employees to pick up the slack; the days of rampant hiring are long gone. In the world of marketing alone, social media has been a game changer.
In fact, we can't even measure the impact of it yet because it's essentially still being born.
The new normal is constant change

.

 
 We now accept the fact that learning is a lifelong process of keeping abreast of change. And the most pressing task is to teach people how to learn. – Peter Drucker.
Scanners like to learn something new every day.
In fact, we get bored quite easily if we don't.

 
Learning new concepts or skills – and learning them fast – is something that's so much a part of ourselves that we forget how important it is. Our quest to learn new things and explore new concepts is like employment gold. 
This skill will position you whether you want the typical 9-5 corporate job or want to venture out on your own. In fact, the more you get away from "traditional" employment, the more important this skill becomes.
The best part? You already know how to do this. So you're a step ahead.
You have to remember

that NOT everyone

can do this!
The world is filled with people who are happy to learn how to do one thing and do it very well the rest of their lives. There's nothing wrong with that. After all, you WANT your neurosurgeon to be very focused and very good at the one thing he does – operating on your brain.
But those who can keep up with the new normal and flourish in an environment of constant change are HUGELY valuable. Enter scanners, sparklers, multi-passionates, renaissance men and women.
And because scanners learn so much so often, we aren't even aware of how much we've learned. 
I want you to do an exercise.
Pull out a piece of paper and write down everything you've learned as an adult (I'd skip the K-12 stuff.) 
Write down all the things you've learned in past jobs. 
The subjects you've studied since you left school. 
Think about continuing education you've done. 
The hobbies you've taken up. 
The side jobs and volunteering that brought you new skills.
Now, look at your list. Pretty impressive, right? (My list contains far more information about the mafia than a Midwestern, suburban-raised girl should know. Think it's not useful? There's the Mob Museum in Las Vegas. I could totally work there..).
The key thing to remember is that your ability to learn is a skill in and of itself. 
If you've learned one thing successfully, you can learn many, many other things.
So – a few things to do to keep your learning skills honed and top of mind:
1) Take every opportunity for formal or informal learning that you can. If your employer offers any kind of learning opportunities, take them. Even if you don't use the information in your current job, who knows where else you could use it?
Learn online. You can learn on your schedule – Sometimes even for free. Check out online learning sites like Udemy, Coursera and SkillShare.
2) Make sure learning/adaptability is part of your personal brand. I make sure that when I apply for jobs that the potential employer knows that learning fast is one of my best skills. 
Why? Because replacing an employee SUCKS. There's the time it takes to get someone hired, then oriented, then trained, etc. The easier you can make a potential employer's job, the better for you. Put it in your resume, in your cover letter, in your Twitter bio.  
3) Teach a course. I started teaching a social media course for the local community and adult ed program. Teaching requires a TON of learning. Even if you know your material, you still have to think about how to create a course structure, decide on what materials to use, etc. And your students will ask you things you don't know, so you'll have to learn the answers. 
Teaching also shows a huge amount of initiative and basically brands you as an expert. Another great thing to put on your resume.
The more that you read, the more things you will know. The more that you learn, the more places you'll go. – Dr. Seuss
I think as our world becomes increasingly interconnected, the Renaissance jack/jill of all trades will become valuable again.
Scanners will still get those "Why can't you settle on anything?" tirades from well-meaning friends and family. But we are rapidly approaching a time when our knowledge of many subjects and ability to learn quickly will put us in the driver's seat.
Oh, the places you'll go! 
So.. what's on YOUR list? Has your ability to learn qu

ickly ever got you a job? 

Thanks for sharing, I look forward to hearing from you!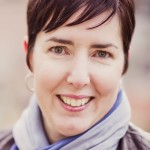 I'm Susan and I created Quietly Fabulous, where awesome introverts hang out and we talk about how awesome we are! 
I'm addicted to social media and work as a digital strategist for nonprofits (also for individuals; work with me!). I knit slowly and I'm a total Starbucks snob. When I'm not teaching myself to sew or learning more about WordPress, I'm usually reading.  
______________________________________________________________________________________
** Want MORE BLISS and less stress in your life?

Inner Sparkle: The 21 Day eCourse

is made for you. Click here 

to get 

inspired. Happy. Sparkly. **
______________________________________________________________________________________
Facebook comments:
comments