I first learned that I was a 'Scanner' in May 2010.
Ran my fingers right out to amazon and bought Refuse to Choose. Then cried as I read each chapter.
I was so excited. RELIEVED.

To have someone tell me I wasn't lazy, scattered or irresponsible, all things I'd been taught to think because of my inability or lack of interest in 'sticking to one thing'.
To be understood.
To understand.
To learn that I didn't have commitment issues as reflected in my myriad career moves.
To realise that in fact, I was VERY, VERY committed – to experiencing, learning, growing and following as many of my passions as possible.
My commitment has been to following my heart.
Not to trodding the beaten path.
Reading Barbara Sher's books made me realise that there were people like me out there, with a zillion interests and passions when it came to career and life choices, and that being unable to choose between them or make a lasting career out of one didn't make us flighty or confused.
It merely meant that we'd been trying to be laser beams, when the form we take is more fireworks, less laser or rocket.
Scanners. Renaissance people. Artists. Sparklers. Polymaths. Multi-potentialites. Fireworks. Slashers.
We are different. We are alike.
While I prefer the term I created (Sparkler, of course!) over Scanner, here's what a Scanner's process looks like:
Discover new passion
Become obsessed and think about it day and night
Learn all you can about it, delve into information as though it's Nutella
Give in to burning desire to tell the world what you've discovered, cos of COURSE this is the most amazing thing since fire was discovered
Started talking about _____ (in my case, scanners) to anyone who'll listen
Start doing ___ (a weekly telecall series discussing Refuse to Choose a year ago)
In true scanner tradition, either

lose interest / finish grudgingly / quit with the intention to complete later,

________ (we did about 6 calls and then dropped the ball)
BUT the idea was here to stay.
I spent a good few months in confusion as I rebranded and cocooned about how to bring together my passion for coaching, writing, spirituality, self actualisation, social media, branding, authenticity, inspiring people and having fun. And then, it happened.
This is how amazing it feels when a Scanner gets that they can do whatever they want to do, that they won't run out of time and that picking one thing FOR NOW doesn't mean 1) they'll be stuck with it forever or 2) they'll have to give up the other things they want to do!

There's a way to have your cake AND eat it, that's why we have so many passions. And cake.
I help multi-passionate people with shiny object syndrome get clear on what they want, turn their primary passions into a career / business they love and live a life that rocks.  I write about finding your purpose, being fulfilled, self actualisation, personal growth, courage, authenticity & living a life that matters, your way.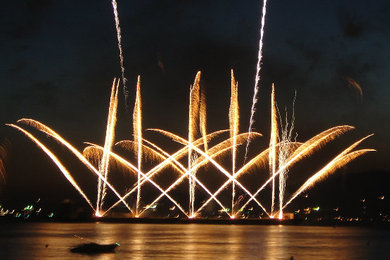 As I collate and create information, resources and strategies in a way that serves us all, I'm going to share my Scanner resume with you. If this resonates with you and you find yourself saying "whoaaa that's so me!", you might be a scanner too – rejoice! For you are not alone. You're home.
In case you're wondering, the opposites of scanners are divers (or my term –  lasers) ie, specialists completely absorbed by one field such as pilots, scientists, doctors, lawyers, athletes etc who may have other hobbies, but are consumed with passion for one major thing.
The Scanner's Resume:
1996: Post Grad Business Management + random gigs in Delhi
1998: 1st job: Advertising Account Executive (9 months)
1999: 2nd job: Move to Calcutta + Financial Services Counsellor (9 months) + time off
2000: 3rd job: Back to Delhi + Educational Content Management for Dotcom (2 months) + time off
2001: 4th job: Unexpected crazy random move to USA + Technical Recruiting
2003: Travel across India, Thailand, decide to quit corporate, do Massage Therapy training
2004: Move to New Zealand as Marketing Manager for local firm. P/t Massage Therapist.
2005: Massage Therapist (10 months) + time off
2006: Massage Therapist (7-8 months) + time off
2007: Year off for injury + 2 months of retail sales + random gigs
2008: 5th job: Move to Canada + Career Counsellor (2 months) + loads of time off
2009: Coach training + Coaching (6 months) + 6 months off (new website)
2010: Coaching: Social Media + Career Coaching + Law of Attraction (incl rebrands + url change)
2011: Coaching, inspiration & resources for multi-passionate people = Mission! (3rd url change + finetuning of brand)
Other sexy stats:
Total time since post-graduation: 13 years
Total time spent in "jobs": 3 years
Time spent as a contract therapist: 3 years
Time spent in Solopreneurship: 2 years
Time spent travelling / not working in jobs: 5 years (incl 1 year blocks: 2003 and 2007)
Longest time in a job: 9 months
Lasers have a career path. Sparklers have a PASSION path.
What does YOUR resume look like?
I'd love for you to raise your hand if you're a slasher Scanner / Sparkler too. And if you're a Diver / Laser (like my dad who's been a pilot all his life, or my friend who's worked in hotels for 12 years), please share that too! I know you're one or the other, so speak and be heard, you!
I'm truly excited and curious to know who are and what you believe. How has being a Sparkler or Laser impacted your life and work? If you suspect someone you know is a Sparkler and could benefit from this post & resource site, please consider sharing it with them: 'like' it, tweet, email it. Thanks!
_____________________________________________________________________________________
** Want MORE BLISS and less stress in your life?

Inner Sparkle: The 21 Day eCourse

is made for you. Click here 

to get 

inspired. Happy. Sparkly. **
______________________________________________________________________________________
Facebook comments:
comments