Guest Post from Farnoosh Brock of Prolific Living. Farnoosh has an awesome 6 week course starting Feb 20th to help you create a smart exit strategy from your job. Check it out at the end of the post!

How Do You Know When to Call it Quits: On Your job and Other Distractions from Your Purpose
I look back and wonder exactly when I tipped the scales, from being tolerant of my job to refusing to give another hour of service to a company that I no longer believed in (and I promise to tell you the answer in a minute).
There are so many intricacies to every relationship and the relationship you have with your job is no different. There are good days and there are bad days and so long as there is love and mutual respect and understanding, you willingly stay.
But when love has taken leave and your heart is longing to fulfill its multiple passions, when you count the hours until you are away from your workplace, and when you simply dread the thought of going into work, it is high time to think about quitting with grace and smarts.
Every relationship comes to an end.
If we are lucky, we take some of them all the way to our dying day but that's highly unlikely with most of them.
And when the relationship with your job comes to an end, instead of holding on to it, overstaying your welcome and destroying every excitement you held about work, you need to exit gracefully, holding your head up high as you move on to the next fabulous adventure of your life.
Yet, the resistance surrounding this ideal scenario I just painted is not uncommon.
First, there is the fear of leaving a "secure" job, except that nothing is secure and realistically, a job is far less secure than holding your future in your own hands.
Second, the fear of the unknown and the uncertainty ahead but honestly, there is uncertainty in every single day and hour of our life and yet somehow, the idea of employment manages to magically mask that on large scales. Trust me, you are not safe from uncertainty by holding on to a job.
Third, the terrifying idea of change – change of schedule and people and routine and environment, combined with anxieties of not knowing how to cope with said change.
But you are a human being.
You were made to be fierce and strong and survive in the wild.
Your ancestors fought tigers and lions and hunted for food in the jungles. Surely, you can arm yourself with courage enough to go out there in this modern world full of possibility and demand of yourself to bring your passions to life and build profits around them.
Your passions can be anything – it may very well be to become a corporate star or a Fortune 100 CEO or it may be to have a fabulous family and raise stand-up citizens that will change the course of history.
Whatever lies at the core of your heart is your passion and there is a way to turn that into an income and a profit if you choose to believe so.
You have an obligation to give yourself a chance, a true chance at happiness because no one in this world will do that for you and how could they?
No one knows you as well as you know yourself.
You owe it to yourself to pursue your passions at least once and to do something that you believe in at least once, before giving up on life and resigning to status quo. You deserve as much of a chance as your own role models and heroes that live the kind of lifestyle that speaks to you.
And you owe it to yourself to see that potential through and really push yourself to reach the dreams that you have secretly been nurturing.
One thing is for certain: you cannot do any of this when you stay in a place that is not aligned to your dreams, your values and your purpose. So have a little faith and a lot of courage. Believe in your ability to make smart decisions.
Start with creating a smart exit plan out of that place to one where you can truly thrive and prosper and where your gifts can really shine.
I have put together a 6-week step-by-step course to help you build a smart exit strategy out of the wrong job and into the right path (affiliate link).
When I was making my way out of Corporate America, no such resource was available to help me think through the practical steps of making a professional transition. No one could tell me the how of leaving. It took me weeks to put together a plan that made sense.
What I learned plus 4 months of research since then have turned into a massive course that prepares any of you going through this difficult transition. It will arm you with everything you need to make a professional move from the wrong job into the right place!
As to what tipped the scale for me, it was not the extreme boredom, or the awareness that I was in the wrong job or even the money as a means for survival.

It was the fact that I was in too much pain doing what went so against my values and my heart.
I could no longer stand another hour wasting my limited time and energy in this world. Pain, then, not boredom, tipped the scales for me and I gave up everything to build my own company and have not looked back once.
My word of caution: Don't wait quite that long! Build your smart exit blueprint today.
So here's my question to you, dear reader – how did YOU know it was time to quit your job and what made you finally do it? Any advice for those seeking a career change? Thanks for sharing!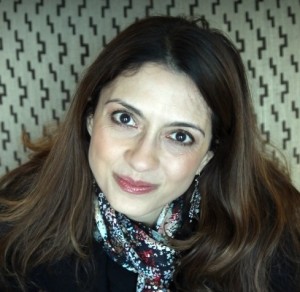 Farnoosh Brock left a 12-year career at a Fortune 100 company for her pursuits in writing, coaching, blogging and building her company. She talks about smart habits for rich living with a focus on helping people create a smart exit strategy out of the wrong job to their true path. Grab the free 14 weekly power career tips & uncensored corporate escape advice here.
________________________________________________________________________________________
** Want MORE BLISS and less stress in your life?

 Inner Sparkle: The 21 Day eCourse 

is made for you. Click 

here 

to get inspired. Happy. Sparkly. **
________________________________________________________________________________________
SPARKLE FLIGHT CLUB: WHERE DREAMS TAKE FLIGHT & FEARS GET GROUNDED. 30 day purpose + passion finding digital experience. Starts October 1st, 2012. 

CLICK FOR

DEETS.
________________________________________________________________________________________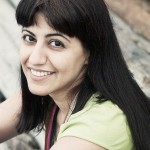 About Tia & Your Life YOUR Way:
Life Coach / Awesomeness Inciter + Inner Sparkle Activator Tia Sparkles offers tips, advice, community hug-a-thons to ignite your Inner Sparkle — that shimmery part of your spirit that says YES to courage + connection, and NO WAY to 'shoulds' + restrictions.
She loves Nutella, New Zealand, Yoda, & Sparkles.
Facebook comments:
comments